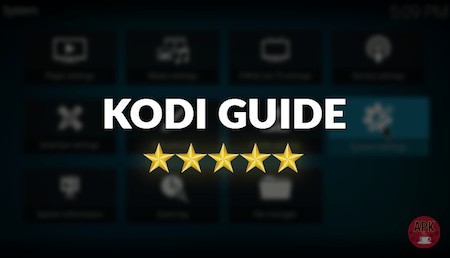 Tap into the media platform with infinite streaming capabilities everyone's talking about. Our guide to all things Kodi has arrived, including how to download movies.

You may or may not have heard of Kodi, the media player that boasts a huge array of add-ons for free streaming services. Either way, this in-depth tutorial will show you what Kodi is all about, how to use Kodi and how to get the most out of your streaming device.

What Is Kodi?
Kodi is an open source media center that seems to have endless capabilities thanks to the thousands of add-ons available for installation within the software. Everything from videos to music to podcasts is available for consumption within the application, including locally saved media files. It allows you to connect add-ons from various sources, including YouTube, Netflix, and a variety of third-party music and video streaming services. It's compatible with your PC, handheld device and Smart TV.

Kodi is completely free and will most likely continue to be so. While there are other media center applications out there, it's easily the most robust and flexible one we've seen. It can, however, be slightly confusing to actually find what you're looking for. It is also a software that will ultimately require a bit of tweaking to truly personalize it to your tastes. If you haven't yet jumped on the Kodi train yet

This post is all about how to optimize Kodi for the best performance and how to access some of that juicy media that's been in hiding.

How To Install Kodi On Android Box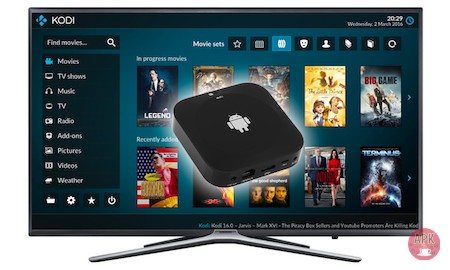 If you have an Android TV Box, you've probably toyed with the idea of installing Kodi on it. Doing so will let you enjoy unlimited movies, tv shows, live streams, sports, and more with a few clicks of the remote. While there are hundreds of Android Boxes available, the process will be similar on any version.

Your box should come pre-loaded with Google Play, so go ahead and download Kodi directly from there by typing it into the search section then select "Install".
Your Android Operating System on your device should be 5.0 or higher so you can install the latest version of Kodi.
Use the file explorer on your Android Box to open Kodi and test it.
And that's how to install Kodi on your Android box. Easy right? Now comes the tricky part, accessing the media. You will need to install some third-party add-ons to do this. The Kodi add-ons essentially scrape the internet for these media files and display them on a nice interface for you, bundled neatly together in one place. Read on to learn how.

How To Find And Download Movies On Kodi
While the add-ons for streaming movies are endless, we understand that you might want to download your favorite ones to your device to playback later. This article will explore how to download movies on Kodi legally and safely. In order to do so, follow these steps:

Download Kodi
Install an add-on with download capabilities. Exodus and B&W movies both let you do this.
Open the add-on and search the name of the movie
Right click on the movie
Click on "Download"
Your movie will be downloaded to a location of your choice. It's pretty straightforward, although the hardest part will be installing the add-on itself. While lot's of Kodi add-ons claim to let you download directly from Kodi's interface, be wary of these claims. There is only one Kodi addon seems to draw from legal sources: Black and White Movies from the MetalChris repository.

Alternatively, if you're looking to stream Netflix through your Kodi device, PlayOn is the add-on that lets you do so. There are restrictions on certain movies due to Netflix's licensing, but this only encompasses a fraction of the Netflix library.

How To Clear Cache In Kodi
If you run into buffering issues, it's worth considering clearing your cache in Kodi to free up space for smoother playback. There is generally no harm in doing so, and the process is fairly simple. There are two options:

Clear your cache with a third party add-on such as Ares Wizard or Covenant – Ares Wizard has the capacity to automatically take a tally of your systems RAM and wipe it away. Some Kodi users consider this add-on a must have if you want a silky playback experience. Covenant is another popular choice for streaming movies and shows on Kodi and can also be used to clear your cache. If you have Covenant installed, follow these steps:
Open Kodi> Click add-ons> Go to Video Add-ons> Open Covenant.
Go back to the Main Menu> Open Tools.
Now click on Clear Cache and Clear Provider> Click Yes> A notification saying 'Process complete' will appear.
And there you have it. An easy way to clear your cache with Covenant.

Clear your Kodi cache manually – To clear your Kodi cache manually, you'll need a repository. Otherwise, you'll need to use an add-on. If you want a direct method then follow these brief steps:


Download SuperRepo Zip File on your device.
Open Kodi > Click Add-ons> Click on Box-shaped icon on top-left corner.
Select Install from Zip File > Here you need to Navigate the downloaded Zip File > It will take some time to install.
Click Install from Repository> Select SuperRepo Repositories [Krypton] [V7].
Click Add-on repository.
Click SuperRepo All [Krypton [V7]
Click on Install > Wait for the add-on to be installed.
Click on Install from Repository> Click SuperRepo All [Krypton] [v7] > Click Program add-ons.
Click Merlin Repository > Select Merlin wizard from the list> Click Install.
Open Program Add-ons > Select Merlin wizard> Go to Tool Box > Click Clear Cache.


How To Reset Kodi
There may come a time when you have had enough of speed issues and clogging due to dead content being left in your Kodi's system. While there are many ways to manually factory reset Kodi, most of them require add-ons which seems to defeat the purpose of wiping your system of them.

Our suggestion? Simply uninstall Kodi then re-install it again from the Google Play store. Alternatively download Kodi here for free along with thousands of other apps and games to spend your days in a virtual haven.