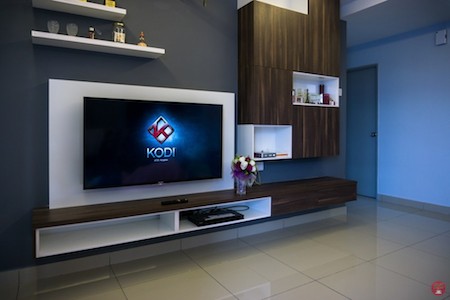 >>Download Terrarium TV for mobile Apk
With so many streaming sites available nowadays, they're not without their risks. In this article, we explore how to stay safe while streaming movies online.
We live in an age of abundance, with tons of free movie streaming sites at your disposal. But despite their convenience, they also carry certain risks. Data loss and exposure to viruses are just some of the dangers associated with streaming movies online for free. Therefore, precautions need to be taken to ensure you stay protected while browsing the deep, wide web. Naturally, the first step to avoiding such viruses and malware is to install an anti-virus software onto your device. But we will get to that. Read on as we explore practical tips you can utilize to ensure maximum cyber safety without compromising on your movie night experience.
Your Local Library

You forgot about your local public library, didn't you? You would be surprised just how many movie resources they contain that you can rent for free. While this isn't strictly streaming, and you will need a DVD player, it is a valid route to watching free movies, legally.
Take The Legal Route
We know, we know. Many of you are probably reading this because you don't want to pay for your movie streaming services. But, if you want maximum security, sometimes you need to do things above board. YouTube is the only free, legal avenue for streaming content, but the movie selection is extremely limited. Thankfully there are services that can be obtained for as little as a few dollars a month. Netflix, Hulu, and Stan all allow you to stream legally and safely and contain ever-growing catalogs of content.
Netflix however, does restrict certain content based on your location. For example, US Netflix contains a much larger catalog of shows and movies than Netflix Asia, and this is due to licensing restrictions based on your location. You can get around this by using a VPN, which we will go into later in this article.
Third Party Streaming Sites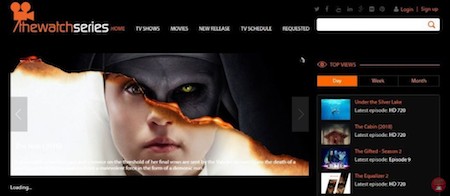 You can, of course, look to third-party sites to stream movies and TV shows. Proceed with caution though, as these sites often contain pop up ads that will direct you away quicker than the blink of an eye. In this case, antivirus software comes to the rescue. If you are rocking Windows 10, Windows Defender is a pretty robust security system that should pick up any immediate threats to your computer's system. Otherwise, free software like McAfee can protect you to a certain extent also.
Third Party Streaming Apps

Apps like Terrarium TV have been gaining popularity in recent times. This comprehensive streaming app lets you enjoy your favorite movies and TV shows for free, and is compatible with all Android devices. Terrarium Tc essentially scans the internet for working links to movies and displays them through the app interface. While Terrarium is free, it seems they fund the project by displaying ads inside the app, which is something you will have to consider before installing. It's also important to note that while the app is completely free and legal, it doesn't necessarily check the validity and legal status of the sources of streams from. If you decide to take this route, we recommend using a VPN to protect your privacy and cover yourself in the case you do accidentally cross the thin moral line associated with piracy.
If you haven't head of Kodi, now is the time to get familiar. Kodi is an open source streaming software that lets you install third-party add-ons to access a huge array of content online. It allows you to stream content from the likes of Netflix, YouTube, and Spotify. The unique selling point of Kodi is its ability to install third-party add-ons that scour the internet for your desired content and play it through their intuitive interface. Kodi is completely customizable, allowing you to tinker and tailor with the settings and interface to suit your needs. For an in-depth look at Kodi and how to install third-party add-ons such as Exodus, check out this article. Once again, it is strongly advised that you use a VPN when streaming Kodi content, as it may be tricky to check the legalities of where your content is coming from. Which brings us swiftly onto the next topic.
Use a VPN (Virtual Private Network)

While we do not condone piracy or the unlicensed streaming of content, we do strongly advise users to use a VPN while streaming any sort of content online. In a nutshell, VPNs protect internet users by creating a safe, encrypted connection over networks that may be lacking in security. In summary, VPNs should provide:
Ability to unblock geo-locked content
Fast download speeds for uninterrupted, high-quality streaming
Strong security and a no-logs policy
Plenty of servers so you can access content anywhere in the world
Using a VPN ensures that essentially anyone who tries to intercept your data can't read it because it is encrypted. Most VPNs require a paid monthly membership to use. There are however free options, one of which being ZPN. ZPN lets you hide your IP address and surf the web anonymously for free, as long as you don't exceed the set data limit of 10GB per month. Anything more than that will require you to purchase unlimited access. To acquire ZPN,simply head over to zpm.im, download the software and sign up for your free account. So however and wherever you choose to stream your movies, do so with complete peace of mind using a VPN.
Conclusion

So to wrap it up, these are the best ways to stream movies legally and free online. We hope you found this information informative and useful. And remember, safety should always be your number one priority while streaming, especially if you use the same device to access sensitive information such as bank transactions and personal communication.
For access to free, legal movie streaming apps, swing by Apkafe to view their comprehensive selection of APK downloads.