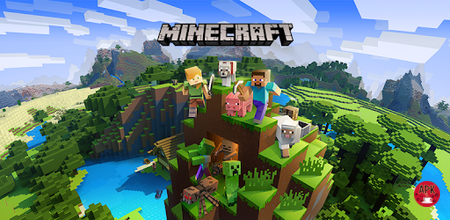 Minecraft Food Tip
Just like crafting items in Minecraft, food is the only source of life for players to survive during the journey to conquer game levels. However, these foods are all raw and unprocessed. Therefore, players need to process those raw foods. Gamers can follow how to make Minecraft food in the article below.
>>Download Minecraft APK for Mobile Android Free
>>HOW TO MAKE A SADDLE IN MINECRAFT
How to make Minecraft food
1. Bowl: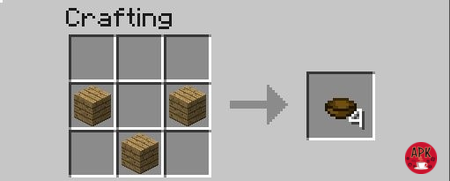 To contain mushroom soup when processing, we will use a bowl made of 3 wooden planks stacked on top of each other. Every 3 wooden planks will produce 4 bowls.
2. Mushroom stew:
To make mushroom stew, players need to prepare 1 bowl, 1 red, and 1 brown mushroom. Mushroom stew restores 3 bars of food.
3. Bread: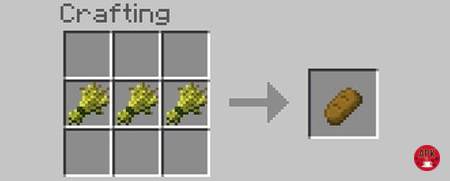 The main ingredient for bread is 3 bundles of wheat. When you have 3 bunches of wheat, you can produce 1 bread. Bread is needed in restoring 3 bars of food. Players will find wheat in hell, mines, the village, or barter with people. With 1 emerald, you can buy 3 or 4 bread.
4. Sugar:

To make sugar, gamers only need to use 1 bunch of sugar cane. This ingredient will add to the appeal of pumpkin cakes, ice cream cakes, or speeding pills.
5. Cake: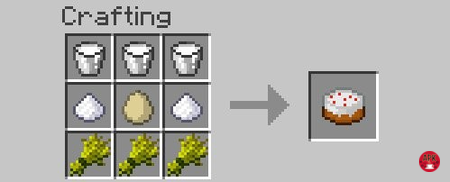 Once we have sugar, wheat, and some other ingredients, we can make the cake.
You need 3 bundles of wheat, 2 sugars, 1 egg, and 3 milk to make the cake. Each time using 1 cake will restore 1 food bar. You can use 6 cakes in a time to recover 6 bars of food. Milk buckets after use will be returned.
6. Cookies: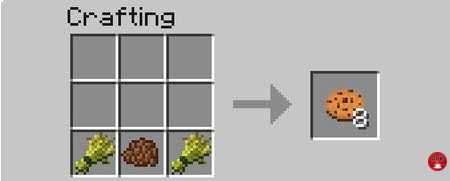 Cookies will help players recover 1 food bar. It is necessary to prepare 2 bundles of wheat and 1 cocoa bean to make 8 biscuits.
7. Golden Apple:
Apples are of great value in restoring energy. When using 1 golden apple, we will recover 2 bars of food. You need 8 gold bars and 1 apple to produce 1 golden apple.
8. Enchanted Golden apple: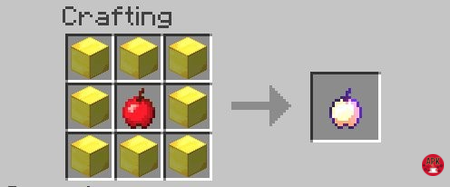 Enchanted golden apples will restore 2 bars of food, restoring health within 30 seconds. Or golden apples also used to resist fire for 5 minutes.
To process magic golden apples, gamers need to prepare 8 gold blocks and 1 apple.
9. Melon seeds: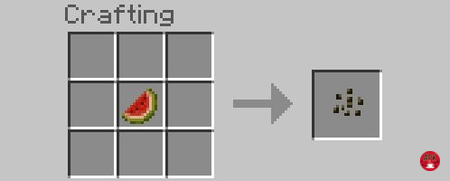 Once obtained, the game player can grow and harvest a cube of watermelon, including 9 pieces of watermelon. To have watermelon seeds, you need 1 slice of watermelon.
10. Pumpkin seeds: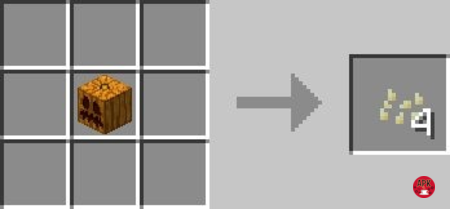 Just like melon seeds, to get pumpkin seeds, we will take a piece of pumpkin. 1 piece of pumpkin will produce 4 seeds.
11. Pumpkin pie: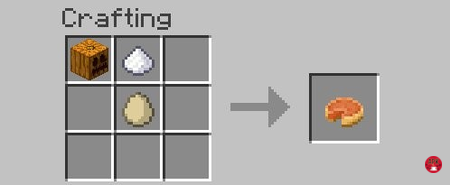 1 pumpkin pie will restore 4 energy bars, which is very useful for players. To make pumpkin pie, you need 1 pumpkin, 1 sugar, and 1 egg.
12. Golden Carrot: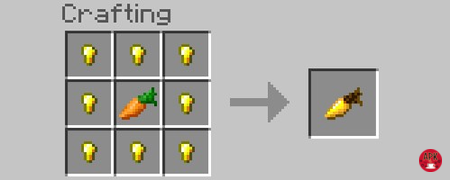 When there is a golden carrot, players will be restored 3 bars of food or used for drug processing. 1 yellow carrot needs 8 golden seeds and 1 carrot.
13. Hay Bale:
9 bundles of wheat will produce 1 hay bale for horse food or decoration in the game.
So, the food has been processed according to the recipe we introduced above. Food not only helps you survive each level of the game, but also helps you, recover energy, or create medicine from the food itself.
Wish you have fun playing the game!