Growing tremendously since its launch with over 160 million monthly, Minecraft is a famous open-world sandbox video game developed by Mojang Studios. In this game, the player interacts with a modifiable 3D world made of blocks.
Due to its massive popularity, Mojang has released quite a few versions and subgames for it. In this article, let's take a look at the list of best Minecraft versions to play.
Best Minecraft versions to play
#1. Minecraft (The original)
Originally released in 2011, Minecraft comes in 3 versions: Java Edition, Bedrock Edition, and Education Edition.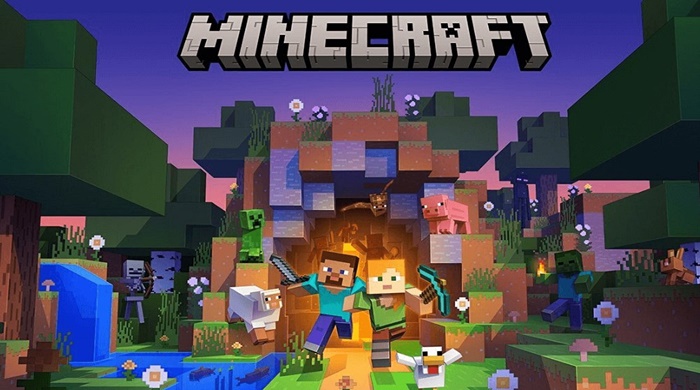 Java Edition is the game's original version, with the most features and modding possibilities. Its code is more accessible to modify than other versions, and so it has the most powerful scenes for mods and custom servers.
Bedrock Edition is a special edition for platforms that cannot run Java. Bedrock Edition features more saturated graphics, different terrain generation, some exclusive items, and a full-fledged extra system to deal with lower modifiability. However, it has fewer features than Java.
Education Edition is an educational version of Minecraft for classroom use. It allows teachers and students to collaborate to build projects and solve problems.
>> How many game modes in Minecraft?
#2. Minecraft Legends
The game was developed by Mojang Studios and Blackbird Interactive and published by Xbox Game Studios. Minecraft Legends is a real-time action strategy video game with strategic elements at its core, with mechanics inspired by action games. It is explored from a third-person perspective. The game features both cooperative and competitive PvP multiplayer modes.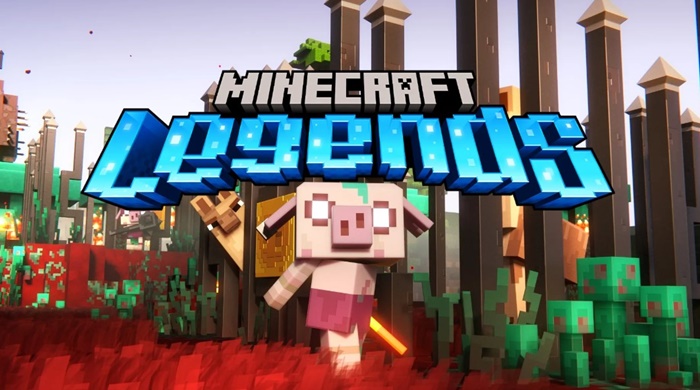 Minecraft Legends takes place in the Minecraft universe during the invasion of piglets from the Nether. As the Nether spreads its rot throughout the Overworld, players carry their banners to save the Overworld and rally mobs to help save the world.
#3. Minecraft Earth
Minecraft's developers really looked at the success of Pokemon Go and should have created Minecraft Earth to do the same. This is a free spin-off realistic mobile game.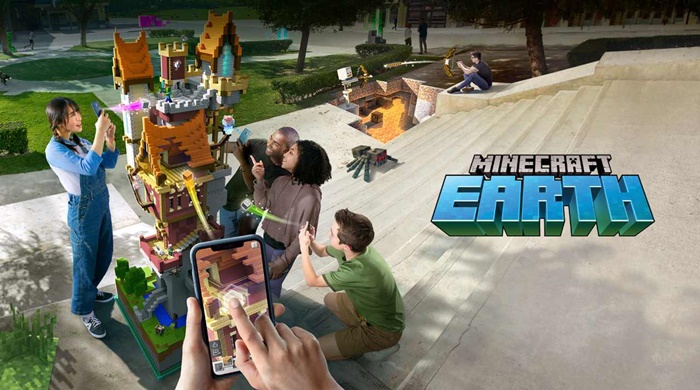 It has some pretty unique gameplay and interaction aspects similar to the main version of Minecraft. With Minecraft Earth, you can discover a new side of Minecraft as you craft, explore, and survive in the real world. Besides that are joining a community of builders and explorers across the planet to gather resources, as well as make buildings through augmented reality, and then adjust them to life-size. You can even team up with others to join small-scale adventures.
#4. Minecraft Dungeons
Minecraft Dungeons is an ARPG version of Minecraft. It allows up to 4 players to go through levels, fight monsters, and face extremely powerful bosses. The game also has an Arcade version that requires exactly 4 players.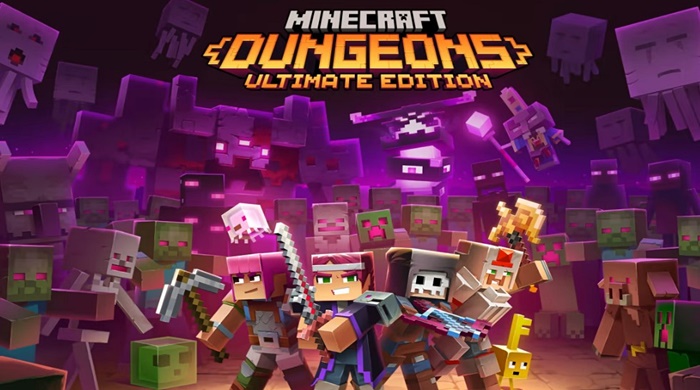 Minecraft Dungeons is one of the few games with a story that gives players a deeper look at the lore of the Minecraft world. It has some notable features that should be implemented for the original Minecraft, such as unique monsters and weapons.
So, the above is our picked list of 4 best Minecraft versions you should try to play. If you think there are any other worth-trying versions of this game, feel free to share them with us in the comment box below.