With a passion for speed and super sports cars, Asphalt 9 is definitely a game you cannot ignore. However, when you first play, you may have difficulty getting used to it, the article below will show you 5 tips for Asphalt 9 beginners
Free Download Asphalt 9
1. Get acquainted with Touch Drive
Touch Drive (roughly translated as self-driving (dynamic) is a new mode released in this Asphalt 9 mode this time. This is an extremely useful feature for beginners when everything you need to do just touch the direction you want to go and everything else will be controlled automatically. However, to become a high ranked racer on the leaderboard, you must learn the controls of the car by hand and always improve your skills.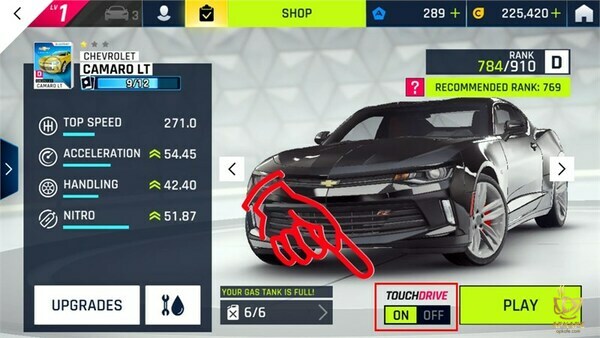 2. Learn how to master Nitro
Nitro is one of the most effective tools for speed up. Using the right Nitro at the right time can change your race. There are 4 types of Nitro in Asphalt 9:
Yellow Nitro – Gold Nitro: this is the Nitro level with the longest time in the game but the smallest increase. To activate Nitro Gold, you tap once on the Nitro button in the right corner of the screen. You can use this Nitro on a gentle curve or for maximum speed on long distances.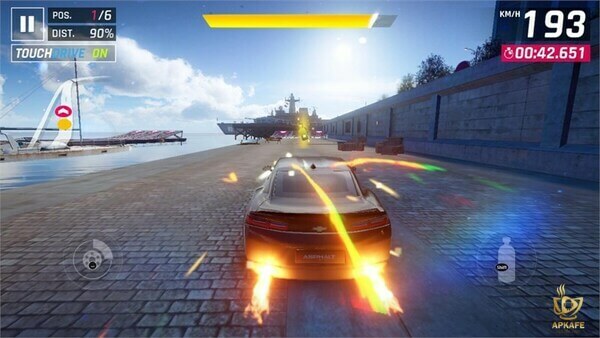 Blue Nitro – Blue Nitro: This Nitro level is stronger than the Yellow Nitro and a shorter shelf life. You activate this Nitro level by double tapping when the yellow nitro bar reaches the blue segment. The green nitro is suitable for speeding up on rough roads.
Orange Nitro – Nitro Orange: This Nitro is stronger than the two types of yellow and green. You double tap to activate it before entering the flying ramps.
Shockwave Nitro – Purple Nitro: Purple Nitro is the most powerful nitro in the game. This is a double-edged sword because if you use it at the right time, it gives you a huge advantage and if you use it wrong you will waste even more cases backfire.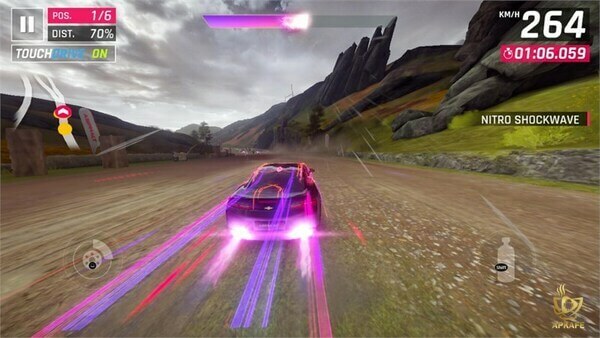 For example, when your car is at top speed, Nitro Shockwave will have no noticeable effect on your speed. In these cases, yellow or blue nitro may be more suitable, while purple nitro can be used to get out of nasty curves and accelerate mid-air.
3. Turn the car 360 degrees and drift to recharge your Nitro
Drift not only helps you get through the curves quickly, but also refills your Nitro. Not only that, you can also refill.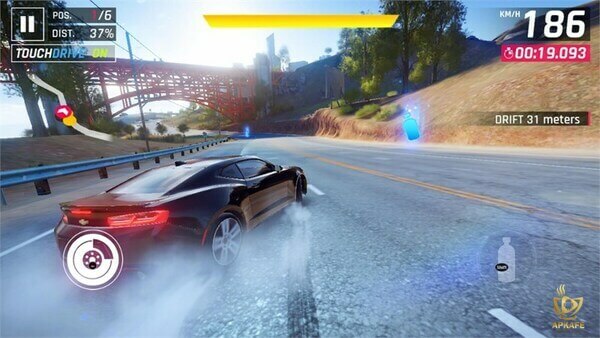 Nitro adopted 360-degree rotation by pressing the car twice. When doing these movements, you will experience the sensations in real life and there is always an abundance of Nitro for the next journey.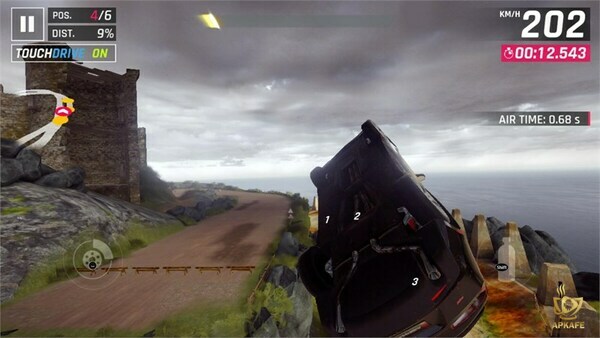 4. Use money and tokens properly
In Asphalt 9, making money and token cards is not easy, you should use them to upgrade your car properly. Remember, the following cars will always be stronger than the ones you have so never put too much money into one car.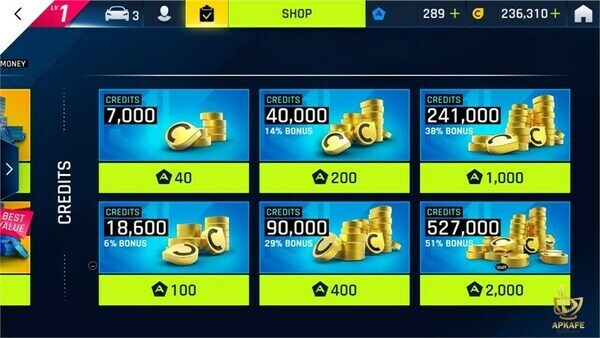 You should only upgrade the cars that you need to pass certain levels. While the tokens and funds seem to be plentiful when you're just getting started, this won't happen again when you unlock your first A or S vehicle. At this point you will need an exorbitant amount of resources to upgrade your cars.
5. Complete the missions in exchange for flags and cards
Remember when you join any race, you must try to complete it in exchange for the cards and flags. The cards help you exchange new stronger cars for new records while the flags help you open new races and new adventures.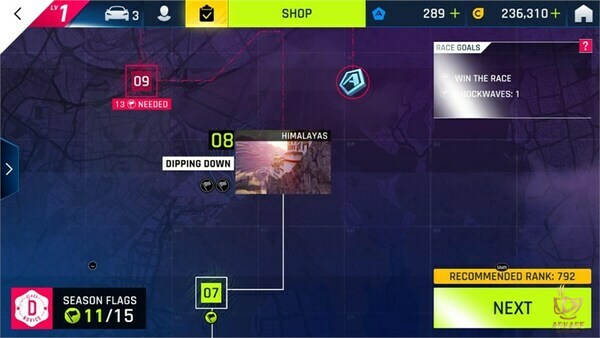 Above are 5 tips to help you get started playing Asphalt 9 easily. Download and experience this fascinating racing game now. Hope this article will provide useful information for you. Good luck!
Read more:
What Is 'Among Us'?
F1 Mobile Racing