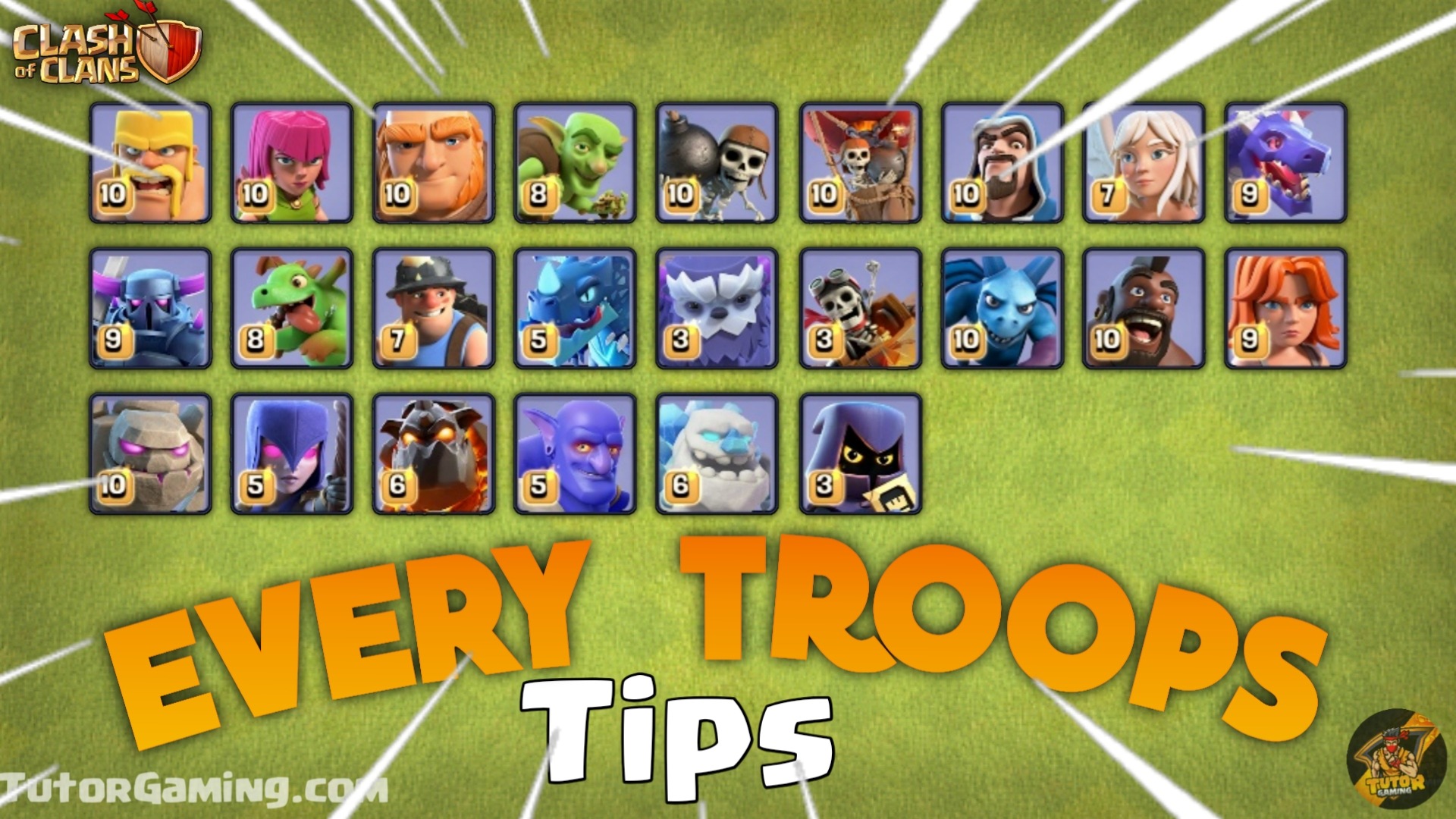 Clash of Clan gives players the ability to recruit many types of troops to train into an army. However, many players do not know what kind of troops the game has and the pros and cons of using them. Therefore, in this article, we will share with you some information about the types of troops in Clash of Clans raised by elixir. ( Download Clash Of Clans Here )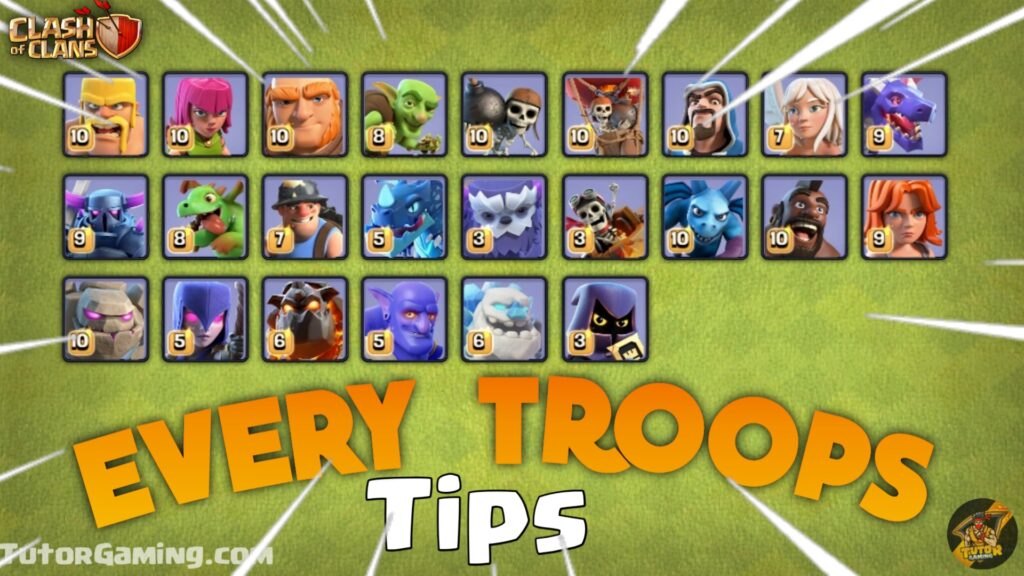 What are exilir troops in Clash of Clans?
1. The Giant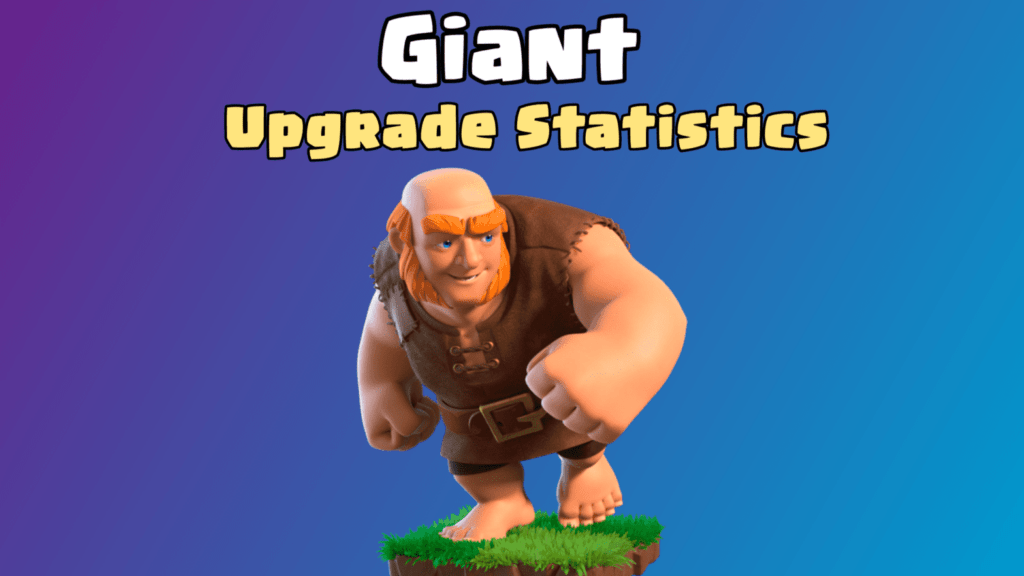 The Giant is the third troop in Clash of Clans. This type of army is quite bulky in size compared to other troops in your barracks. The Giant is bald, huge, bearded, and equipped with armor. Because of its large size, Giant has difficulty moving. You need to know how to combine Giant with other troops to attack the enemy's weapons to achieve high efficiency.
2. Wall Breaker – Destroy the enemies' walls super fast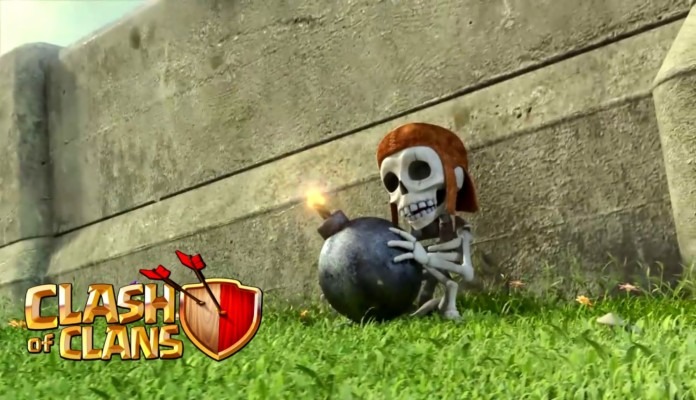 Wall Breaker is the 5th troop in Clash of Clans barracks. This army troop has a quite strange form, which is just a skeleton holding a bomb. Wall Breaker will help players easily destroy the walls in an enemy farm quickly.
3. Balloon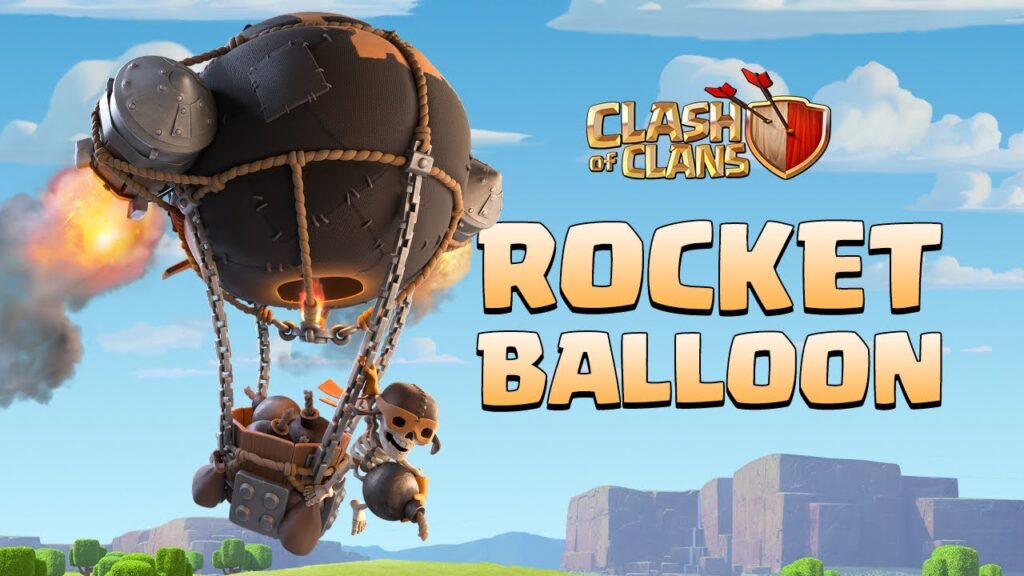 Balloon is unlocked after Wall Breaker and is the 6th troops in Clash of Clans. The Balloon has the form of a skeleton with a balloon. Gamers can use Balloon to fight in the air and destroy targets on the ground. Although Balloon moves slowly, it brings great effect when fighting.
4. Military Wizard – Attack remote enemy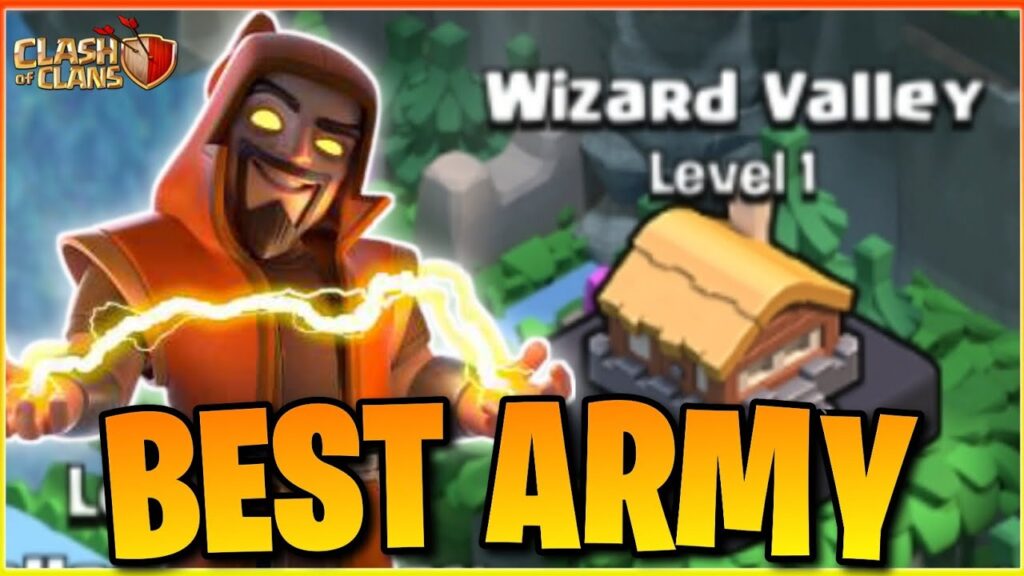 The Wizard wears a hooded cloak and holds flames. They can attack enemies from afar by shooting fire balls with massive damage to enemies. The Wizard is unlocked the seventh among troops in Clash of Clans. They can beat enemies very well.
The new troops in Clash of Clans
The Yeti New Troop
The yeti has long been discussed as a new troop in Clash of Clans and it would work well within Clash of Clans. The yeti would act sort of like an ice wizard in Clash Royale, but it would be stronger and take up more housing space equivalent.
The Centaur New Troop
The centaur would be a great new troop in the game. He would be a mix between a hog rider and an archer, but he wouldn't do for defense, but all buildings instead. The centaur would be able to jump walls and shoot from a distance, giving him a huge advantage for attacking. He would probably take up 8 space due to him "riding" a horse instead of riding a pig like a hog rider.
Royal Giant New Troop
One of the most feared and hated cards in Clash Royale would actually translate well as a new troop for Clash of Clans. The royal giant would take up 5 housing space, like the giant which could add up to a ton of royal giants on the map at once.
Dwarf New Troop
A great new troop would be a dwarf as the 8th dark barrack troop. Like the centaur is a mix between two completely different units, the dwarf would be as well. The dwarf would target resource buildings first and be pretty tanky probably having more health than a walk.
Spider New Troop
The spider has been around for a while like the yeti as a possible new dark troop. Like the yeti, the spider would slow down defenses by spinning web around them, and also be able to climb over walls, but would be relatively weak like all spiders are.
>>Dragon COC, Dragon Clash of Clan