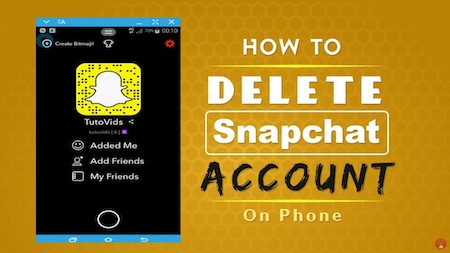 >>Download SnapChat Apk for Android
>>HOW TO SAVE SNAPCHAT VIDEOS AND PICTURES – THE MOST DETAILED GUIDE 2019
Sick of Snapchat? We'll help you get rid of your account forever
If you've finally had enough of the app that boasts endless whacky filters, follow this guide to learn how to delete your Snapchat account permanently.

Snapchat is well known and loved for its temporary nature. It truly does bring new meaning to seizing the day, with Snaps disappearing forever in a matter of seconds. The fun filters and friendly interface catapulted Snapchat to stardom among its fellow apps. But Snapchat made a lot of changes recently that users weren't so happy about, like the new design and layout that came about in 2018.

So what if you want to make your account disappear forever too? What if you want some good old fashioned privacy? Maybe you're tired of receiving endless unsolicited dog selfies from peers looking for validation. Maybe you're just too weathered and worn to keep up the charade.

Snapchat might be considered past it's prime for some, so naturally, you may not feel the need to put up with its shenanigans anymore. The only option to keep your sanity may be to let it go. Whatever the reason, we're here to help you purge it from your life evermore by showing you how to delete your Snapchat account. But beware, once it's gone, there's no turning back.

How Snapchat uses your information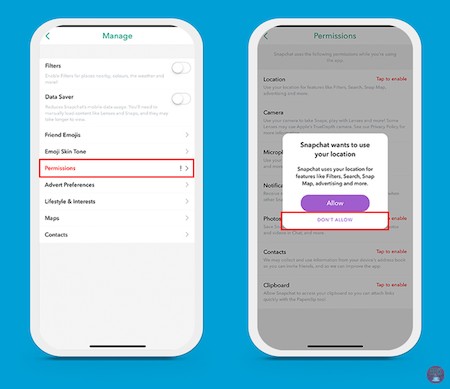 We always advise before deleting an app, you should check out its privacy policy. For example, Snapchat gathers information in three ways you might want to know about before making a decision.

Information you give: For example, personal information and details on your account
Information that is collected during use: For example, the type of content you share, the phone model on which you use Snapchat, your contact list, etc
Information from third parties: Since Snapchat owns and works with other companies, any information gathered by Snapchat or these third parties may be exchanged so that Snapchat can create a more comprehensive profile of you.
Snapchat uses this information in a number of ways, like most apps as privacy seems to be becoming a thing of the past. It is mostly innocent, however, with the main focus being on targeted ads based on your profile. Essentially, any content that you share can be used for promotional and commercial purposes. With this in mind, let's look at how to delete Snapchat.

How to download your data before deleting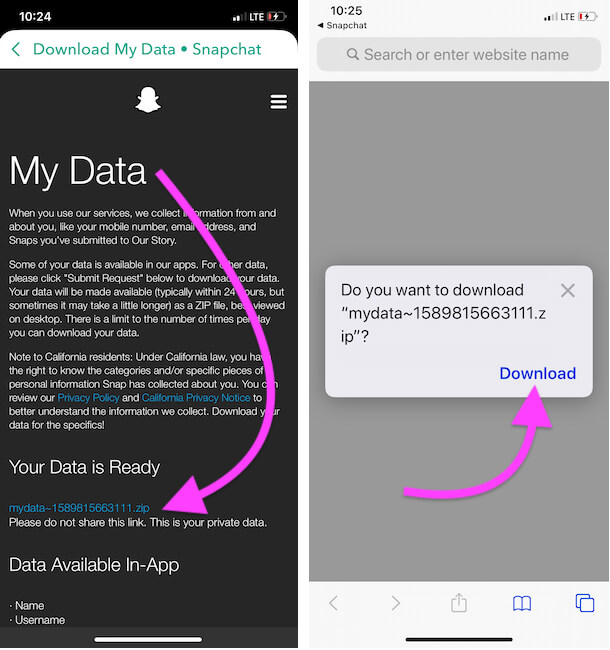 We recommend downloading your data before deleting Snapchat. This includes your login history, account information, Snap history, profile data, an overview of your friends, location and search history. Follow these steps to do so.

Visit Snapchat's Accounts website and enter your login details
Click on 'My Data' and hit 'Submit Request'
Snapchat will email you a link when it's ready. Just follow the link provided to download your data


It's worth noting that if you delete your account before your data link has arrived, you won't be able to receive it. So make sure you have a little patience and wait it out before deactivating.

How to permanently delete Snapchat
So you're taking the plunge, and nobody can say or do anything to convince you otherwise. There are two ways to go about this, both equally as easy as each other.

Method 1:
Go to https://accounts.snapchat.com/accounts/delete_account from your browser (you can't delete the – account from the actual app).
Type in your username and password
Confirm you are not a robot by checking the box
Log in
Enter your username and password once again
Scroll to the bottom and select "Delete my account"
Method 2:
Open your browser and go to Snapchat.com.
Scroll down and select "Support", under the "Company" section.
Select "Learning the basics"
Hit "Account Settings"
Select "Delete an Account"
Follow the same steps as listed in method 1.
It is done. Snapchat will keep your account data for 30 days in case you suffer withdrawals and need to reactivate your account again to get your fix. To do this, simply log in again.

How to reactivate your Snapchat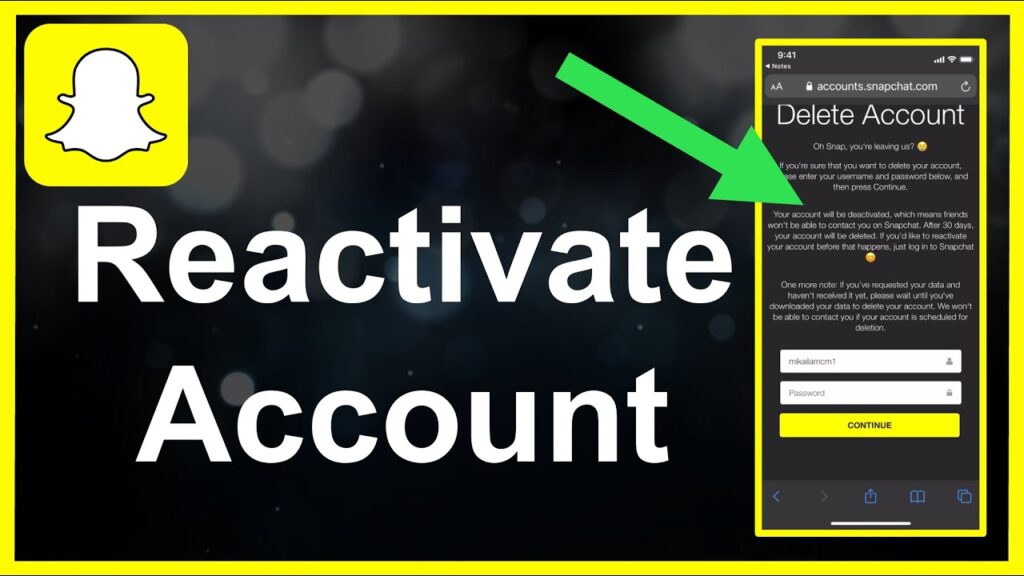 In case you missed it earlier, your Snapchat account can be reactivated by simply opening the app and lgging back into your account using the same details. Bear in mind, this is only possible before 30 days after deleting your account. This is how long Snapchat holds your information before deleting it permanently. If you want to reactivate it after the 30-day mark, you'll have no such luck and will have to create a brand new account from scratch.
Is this the right decision?
You might be tired of Snapchat and feel you are making the right decision to delete your account forever. But we urge you to think about it, as every avenue can be used to your advantage. I'm talking about social platforms that can be used to promote yourself or your brand or personal activities and increase exposure to them. At the end of the day, Snapchat is another way to communicate with the world in an age that is dominated by social media.

If you are uncertain about your decision, why not just delete the app and take a break from Snapchat? You might want to jump back in later when you find it more relevant to you. Whatever decision you do choose to make is not the end of the world, and Snapchat will always be waiting for you to make a new account if you desire.

Final note
Well, folks, this is the end of our time together. Hopefully, you've not only gained insight into how to delete your Snapchat account but also feel prompted to ponder whether it's the right thing for you to do at this place and time. And if you do decide it's time to say good riddance and throw in the towel, we salute you.

Fear of missing out is the main reason people cling to platforms like Snapchat. It may just be high time to get out into the real world and take a walk. Catch some fish. Meditate in the mountains of Tibet or ride the plains of Mongolia on horseback with an eagle as your dedicated hunting partner. But if you didn't take a Snap, did it really happen?…..