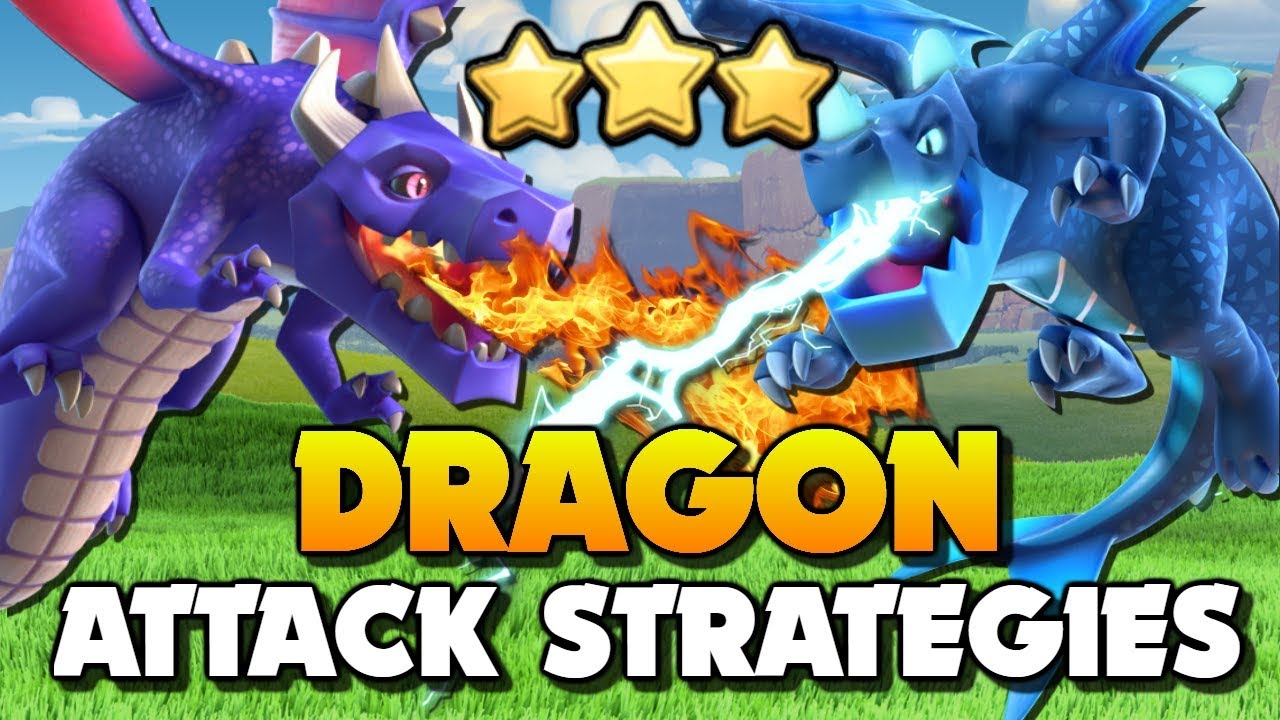 THE BEST STRATEGIES TO USE DRAGON IN CLASH OF CLANS
Dragons are the most powerful creature in Clash of Clans to help gamers to achieve the best results in War with Mass Dragon when fighting Clan War. Let's see how to upgrade and use dragons in Clash of Clans to attack most effectively!
>>Download Game Clash of Clans here
>>What are the most popular troops in clash of clans?
Dragon can affect about 20 housing space in any area. Each Dragon upgrade wastes a lot of time as well as cost. It will take more than 10 million D.E to upgrade a Dragon to level 4 and about 2 weeks to complete.
The most effective Dragon attack in Clash of Clans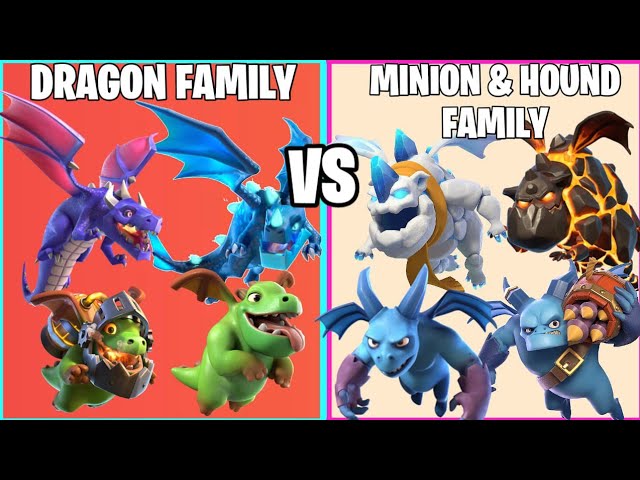 Locate to drop Dragons in Clash of Clans

• Dragon has no preferred targets, but it merely attacks the nearest points. Therefore, the most suitable place to drop the Dragon is as close to the Townhall as possible. It will help players finish battles faster and have fewer casualties for the troops.
• Dragon's greatest enemy is the Air Defense. Therefore, when dropping Dragon, gamers need to pay attention to the enemy's Air Defense. You should use Giant, Archer or Barbarian to support on the ground to beat these Air Defense first and you can drop the Dragon then.
• Dragon should be dropped on the flanks of the Townhall first, then drop in the middle area later. This method will help Dragon attack directly into the Townhall.
• Priorly avoid Air Sweeper because Air Sweeper will reduce the speed of Dragon, making the Dragon vulnerable to attacks.
Determine how many Dragons there should be
In the Mass Dragon strategy, the more Dragons, the better. However, a Dragon takes up to 20 places, so the maximum number of Dragons that can be used will depend on the number of vacancies in barracks.
You should also consider creating Dragons according to the level of the base you want to attack. Because the time and cost of creating Dragon are respectively long and expensive, so if not necessary, you should not create too many Dragons in Clash of Clans .
Upgrade Dragons to make them stronger instead of creating too many.
Use Spell to help Mass Dragons in Clash of Clans
Rage Spell – A power purple ring that helps you increase the speed of the Dragons as well as increase the damage when attacking with Dragons. Besides, you can also combine Mass Dragon with some other Spells, such as:
• Method 1. Use 5 Rage Spell.
• Method 2. Use 4 Rage Spell + 1 Freeze Spell.
• Method 3: Use 3 Rage Spell + 2 Freeze Spell.
• Method 4. Use 2 Rage Spell + 3 Lightning Spell.
Above are the effective skills to use Dragons in Clash of Clans for attacking, which is extremely worth a try.