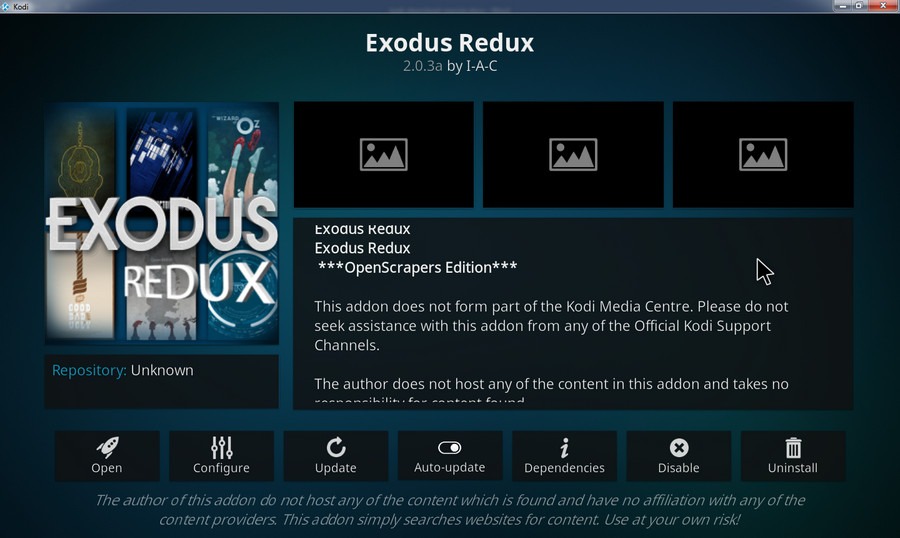 You want to download movies from Kodi, upload to Kodi and find movies on Kodi, but do not know how to do it. Let Apkafe show you.
Request: Download movies from Kodi.
First, you need to make sure that you have the Exodus add-in, that is, a Kodi add-on installed on your PC or laptop. The process remains the same while using Kodi V17 Krypton or even if you are using Kodi V16 Jarvis.
How to download movies from Kodi?
Now, follow the given instructions to understand better how to download movies from Kodi. Let's go through the easy steps below.
Step 1- Open Kodi on your device.
Step 2- Navigate to the add-ons. Then, select Video Add-ons.
Step 3- Now, open Kodi add-on.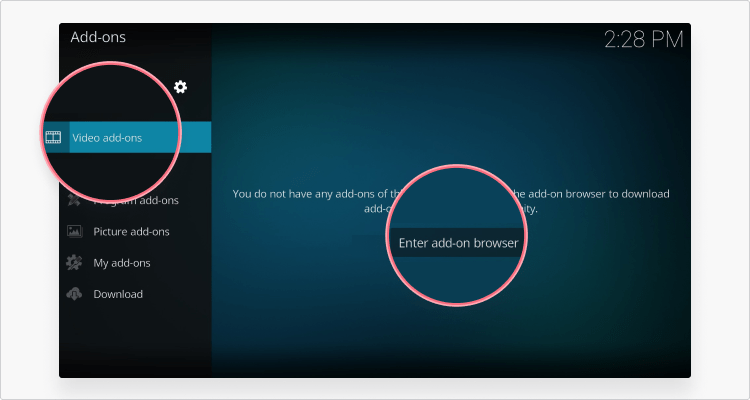 Step 4- Scroll down a bit — select Tools.
Step 5- Then, go to EXODUS: Downloads.
Step 6- Here, you have to turn on Downloads. Click on it to activate.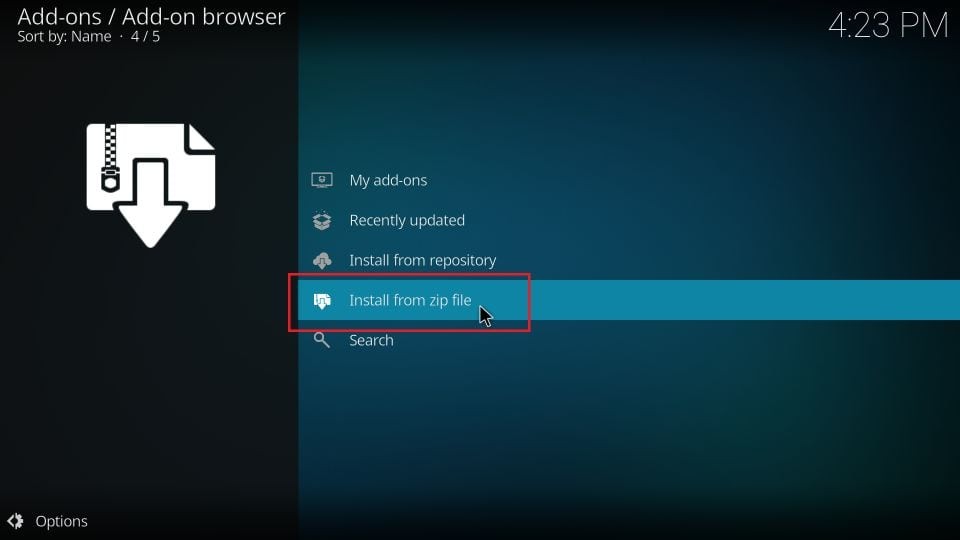 Step 7- Now, you will find two options: Movies and TV.
Step 8 – Now, select the storage location of Movies and TV shows.
Step 9- Click Movies and TV to select the folder to save the downloaded files. Then, finally, click OK.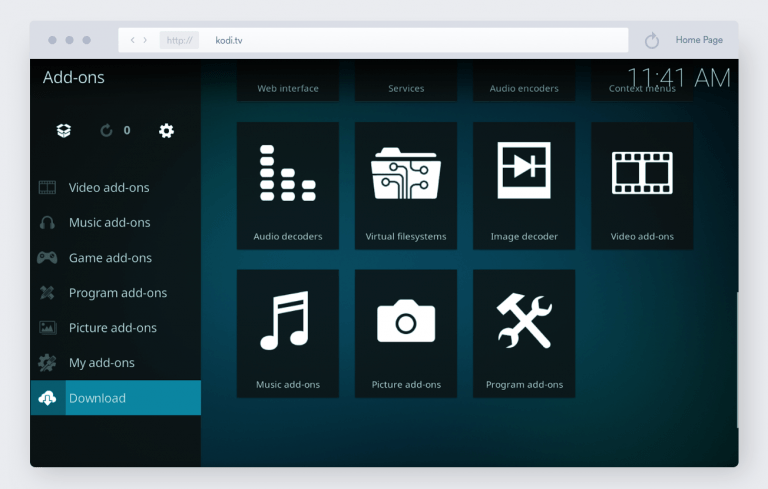 Step 10- The initial setup is done now.
The next task is to download Movies and TV shows. For that, you just click Movies or TV shows on the Exodus add-in page.
Step 11 – Now, select the movie you want to download.
Step 12 – For example, download Fate of the Furious1 from the migration.
Step 13- Click on the movie name, and it will load the server list.
Step 14 – In the list of servers, right-click on any server. You will find a list of options. From there, select Download.
Step 15 – A pop-up window will load. Just click Confirm to start the download.
Step 16 – It may take some time to download, depending on internet speed.
Step 17- You can find downloaded movies in the folder you have selected.
In case you are having problems with the download, it may be due to the location of the server. In such cases, you can use Kodi VPN as Variable IPV. This VPN helps you surf the web and download your favorite movies anonymously.
This will help you in learning how to download movies from Kodi in the simplest way possible and enjoy streaming without hassle. For any other issues, please comment, we will get back to you as soon as possible.
How to download movies on Kodi?
After installing and opening Kodi, navigate to Add-ons and click on it.
2. Mouse over the Video Add-ons tab. If you do not have any add-ons, it will direct you to the add-on browser (see step 6 if you already have a Video add-on).
3. You will see a list of hundreds of video add-ons in Kodi's repository. There is a lot to see, but for now, go to the Classic Cinema add-on. You can scroll down to find it or click the gear icon and arrow in the lower-left corner to open a menu that will allow you to search the list.
4. When you find the add-on you want, click it. I chose Classic Cinema – a great add-on that includes many old classic movies.
5. This will open a new window for your add-on. You should be able to find a settings link in the lower right corner.
6. (Only when step 2 does not work) If you already have the add-in or don't see this button, then hover over the Download icon at the bottom of the page. This will give you a number of options on the right pane, one of which will be Video add-ons. Click on that icon, and you will be taken to step 3.
The Video add-ons tab will now contain the add-on you selected. You can enter it and choose any content you want to stream.
How to find movies on Kodi?
Here are our suggestions for the best movie plugins for Kodi (from their repository and in no particular order):
1. TubiTV
Tubi TV offers access to over 50,000 different movie and TV titles, many of which are high-quality products.
Unfortunately, TubiTV is one of many Kodi add-ons that geographically restrict certain content. However, if you watch with NordVPN, you can avoid those geographical restrictions and enjoy TubiTV's extensive library.
2. PopcornFlix
You might think PopcornFlix is ​​the younger brother of TubiTV. This vast collection has appealing genres and a few successful films.
3. Crackle
Crackle is a 100% free and legal library of movies and TV shows licensed by Sony. The videos are of different quality, but there are also a few highlights!
4. FilmRise
FIlmRise is a service to buy film and television licenses and store that content online for free. Their content is available on Youtube, but this add-on allows you to put all your movies in one place on Kodi.
5. Classic Cinema Online
The Classic Cinema Online add-on is an excellent option for anyone interested in film and television history. This add-on removes the Internet of historical content currently in the public domain (without copyright) and puts it all in one place for you to browse and view.
6. SnagFilms
Like FilmRise, SnagFilms has acquired a library of licenses and offers mostly online. Not all are available, but there is still plenty – enough to make it a smaller brother of FilmRise.
7. BFI Player
This is a Kodi add-on using a library of films curated by the British Film Institute. Any movie lover will like this add-on, but it's a particularly good option for historical movie lovers or those looking for something special and unique.
Summary: Kodi is a big name in the entertainment industry. So, if you are incredibly impressed with its Kodi add-ons and other add-ons, then use the Exodus Kodi add-on.