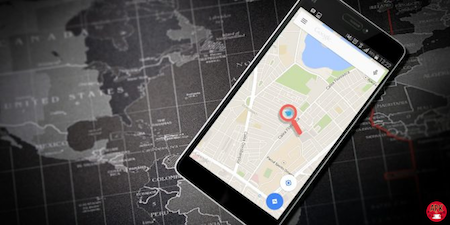 How to Use Google Maps Like a Pro – Make the Most of Google Maps
Google Maps changed everything. It's without a shadow of a doubt the most proficient map app that you can get today. While Apple Maps and other competitors make every effort to catch up, Google just has way too good a head start.
>>Download Google Maps : Here!
If you're reading this then you want to learn a bit more about how to use the app to its full potential – it's quite possible that you have no idea just how much you can actually do with Google Maps. The app goes way beyond navigation and traffic monitoring – you can get a full-blown log of where you went on any given day, including times you were there and a route of everywhere you drove, walked and more. As long as you were online, Google followed you (some might actually find this to be invasive and disturbing).

On top of that, you can turn the map into an interactive stockpile of your favorite restaurants, bars, sports facilities, and other locations – you can also plan in advance to navigate foreign cities, even when you're offline. Let's take a closer look at what you're missing out on with Google Maps.

Cool Features of Google Maps
We'll go through each feature, with instructions on how to perform each one – they're in no particular order, so have a read through and find the ones that you're not familiar with.

OFFLINE MAPS: When you're traveling in a foreign country without 3G, it's extremely useful to have Google Maps in hand. While you might be used to using the app while you're online, your GPS will still be active, even without a connection. This means that you can still any map that has previously been loaded on your device. What's more, you can also download custom maps – the size to your choosing – which can then be viewed and navigated when you're offline. This is great if you're abroad for a couple of days and don't want to invest in a new SIM card. You can save maps for up to 30 days and have as many as you want at any given time.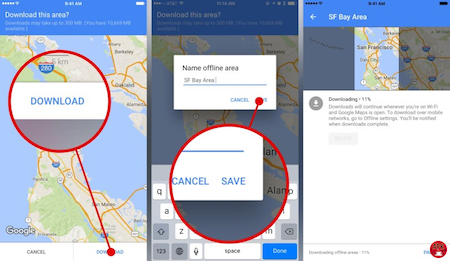 SAVE YOUR PARKING: Who hasn't lost their car in a multi-story carpark several times in their life? Now that can be averted by saving where you parked temporarily on Google Maps – simply tap the blue dot icon that signifies your location, you'll see the option to "Set as parking location" and your phone will then guide you there once you've completely forgotten this most basic of information. A real game-changing feature if you ask me.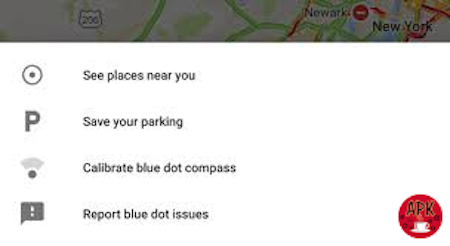 RETRACE YOUR STEPS: This is a weird feature – and it can be a bit mind-boggling for those who find it off guard. Basically, you can see all your activity mapped out in a route of any day from the past, including where you drove, where you stopped, how long for, where you went next, and so on. This is a fascinating thing to delve into, although some might find it scary that Google knows so much about you. You can delete all the stored information at any time from your account. To activate the feature, you'll need to go on the main menu in Google Maps and press My Timeline. From here you can see all this information by picking any date, for example, a summer July afternoon 6 years ago… you'll be surprised how much Google knows about you…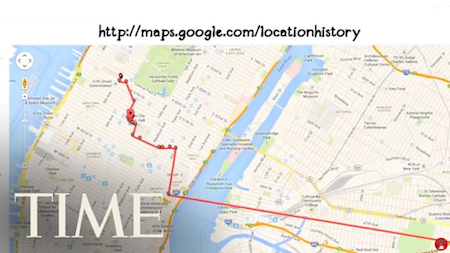 How To Drop a Pin on Google Maps
Dropping pins on Google Maps is basically the easiest way to navigate it, and to customize it to your liking. To drop a pin, simply tap on the map wherever you want the pin to be dropped, from here you can press "Save" and then choose from starred places, favorites, want to go, or to a new list.

By dropping pins on Google Maps and saving them, you can build up an interactive guide to the city or town that you live in, as well as other places that you visit around the world. It's a good idea to research places to go to in a foreign city before you visit and then drop pins on them for reference. It's also a great idea to drop a pin and save it on the location of the hotel you're staying in when you go abroad.

How to Add Stops on Google Maps
When you make a route, you can also add stops along the way to make things more interesting. The map will then guide you on the best route to visit all the stops in the best time possible. Google Maps will take the best route based on time and traffic combined to give you the easiest way to fit in as many stops as possible with minimal invconvenience.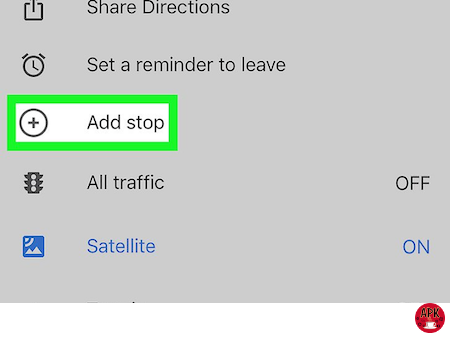 This is a great option to use if you're planning a road trip across a logn distance and want to suck in some sights along the way.

How to Share Your Location on Google Maps
Rather than sending an address, just share your location across platforms directly to the person who needs to know where you are. You can keep track of them in real-time to see exactly how long it will be before they arrive.

Fun tip: Try this with some friends in a foreign city while on foot and play a game of tag. Start at various different locations, and have one person who everyone else has to catch, see where your chase takes you!

How to make custom maps on Google Maps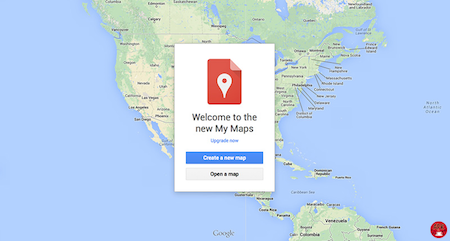 You've got one of the world's most advanced navigation systems in your hand – make the most of it. Here's another fun tip, you can also make personal maps for journeys – you can add as many stops as you want with different markers and write notes along the way – lots of people then share these online to demonstrate great hiking or motorcycling routes, for example, Hanoi to Saigon in Vietnam, or the Lake District in the UK. Research them online, then save them in your own Google Maps app, or make your own one and share it with your friends.