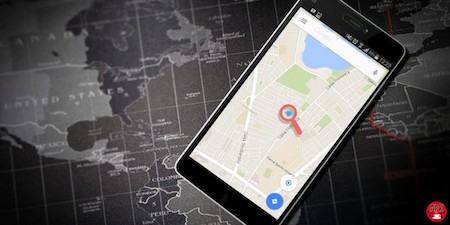 Google Maps changed everything. It's without a shadow of a doubt the most proficient map app that you can get today. While Apple Maps and other competitors make every effort to catch up, Google just has way too good a head start.
>>Download Google Maps : Here!
If you're reading this then you want to learn a bit more about how to use Google Maps app to its full potential. As long as you were online, Google followed you. On top of that, you can turn the map into an interactive stockpile of your favorite restaurants, bars, sports facilities, and other locations.
What you need to use Google maps navigation are:
Turn on GPS
Let Google Maps access your current location and audio speaker
How to use Google Maps offline:
To be able to use Google Maps without data, you follow the steps bellow.
On your devices, open the Google Maps app .
Make sure you're connected to the Internet and signed in to Google Maps.
Search for a place .
At the bottom, tap the name or address of the place, then tap More .
Select Download offline map. Download.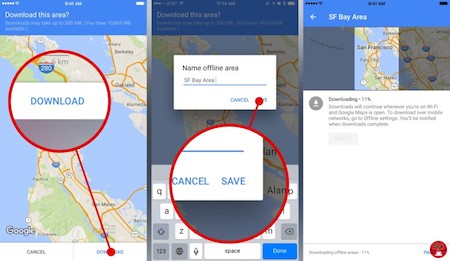 How to register a business on Google Maps
To get on Google Maps business is quite easy. What you have to do are:
1.Visit the app online. Click the link to the left that says "Put your Business on Google Maps."
2.Log in to Google, if you already have an account. If you do not, choose "Create an account now" and go through the account creation process. Once you are completed signing up for an account, log in
 3.Click the link that says "List your business."
4.Select your country and type your business telephone number in the space provided. If Google has any information related to your telephone, it will display it for you to edit. If not, you will be allowed to create your business listing.
5.Add your business listing by clicking the link "Add a new listing."
6.Enter your business information, such as the company name, address, phone and website. Click "Next."
7.Enter more information about your business such as the hours you are open, any photos or videos related to promoting your business, and your industry.
8.Submit your business information once you have reviewed it to make sure it is correct. Once you finish your listing you will be able to view it live.
How to measure distance on Google Maps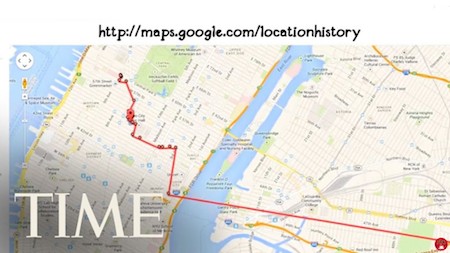 Step 1. Add the first point
Open the app .
Touch and hold anywhere on the map. You'll see a red pin appear.
At the bottom, tap the name of the place.
On the place's page, scroll down and choose Measure distance.
Step 2. Add the next point or points
Move the map so that the black circle, or crosshairs, is on the next point you want to add.
At the bottom right, tap Add .
Add points until you're done.
Step 3. Get the distance
At the bottom, you'll see the total distance in miles (mi) or kilometers (km).

Optional: To remove the last point you added, tap Undo . To clear all points: At the top right, tap More Clear.

When done, tap the back arrow in the top left.
How to delete items from your Google Maps history
Open the app, swipe in from the left edge and tap Settings.
Tap Maps history to see a scrolling list of every search you've made and destination.
To remove an item, tap the menu button and then tap Delete.
Going a step further, you can delete history from a date range by tapping the menu button at the very top of the screen and tapping Delete activity by.
How to use Google Maps coordinate
Enter coordinates to find a place
Open the app .
In the search box at the top, type your coordinates. Here are examples of formats that work:

Degrees, minutes, and seconds (DMS): 41°24'12.2"N 2°10'26.5"E
Degrees and decimal minutes (DMM): 41 24.2028, 2 10.4418
Decimal degrees (DD): 41.40338, 2.17403

You'll see a pin at your coordinates.
Get the coordinates of a place
On your Android phone or tablet, open the Google Maps app .
Touch and hold an area of the map that isn't labeled. You'll see a red pin appear.
You'll see the coordinates in the search box at the top.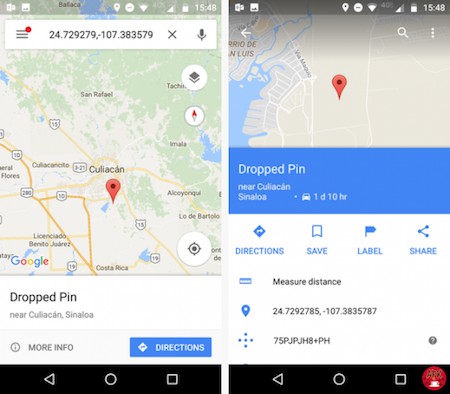 How to Add Stops
When you make a route, you can also add stops along the way to make things more interesting. The map will then guide you on the best route to visit all the stops in the best time possible. The app will take the best route based on time and traffic combined to give you the easiest way to fit in as many stops as possible with minimal invconvenience.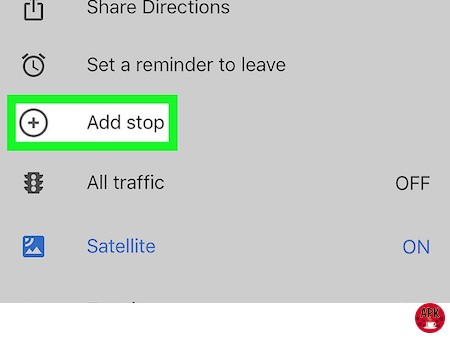 This is a great option when you want to use Google Maps to plan a trip across a long distance and want to suck in some sights along the way.

How to make custom maps
You've got one of the world's most advanced navigation systems in your hand. Here's another fun tip, you can also make personal maps for journeys. You can add as many stops as you want with different markers and write notes along the way. Research them online, then save them in your own Google Maps app, or make your own one and share it with your friends.
>>The best free online game and application store today