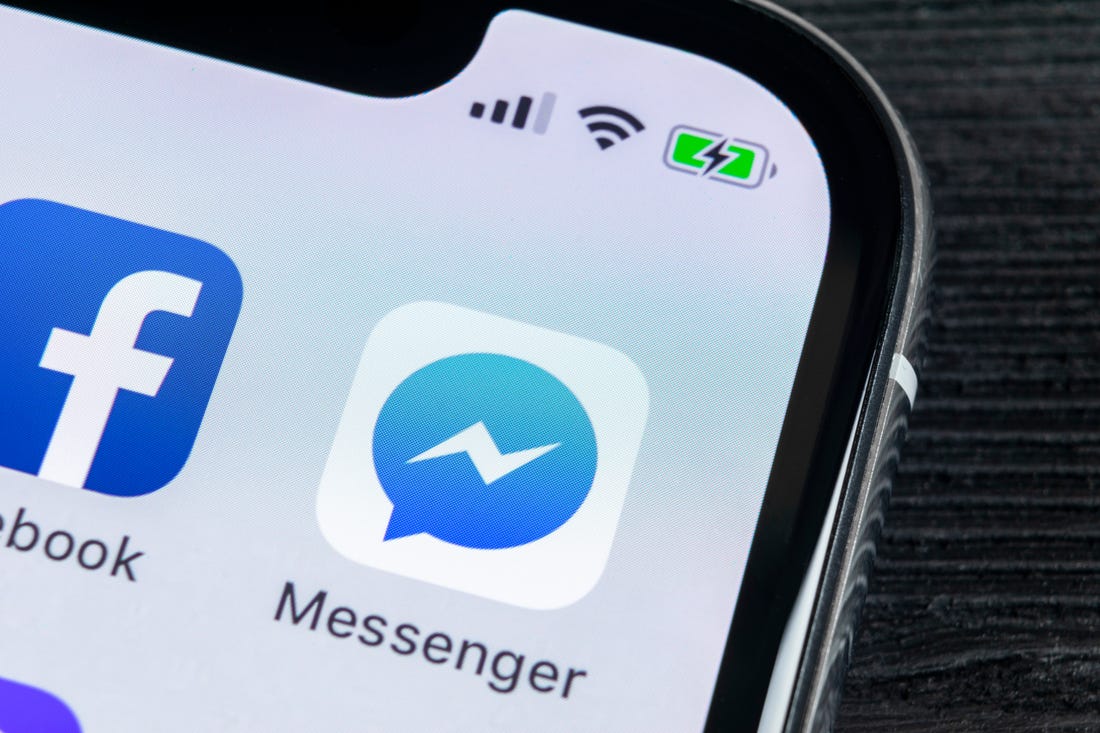 Is Facebook Messenger private? Not really because it tracks your behavior, lacks a default encryption option, and doesn't encrypt your past conversations. Moreover, it has access to your camera, microphone, and contacts. If you want to take a break or even remove Facebook Messenger? You absolutely can do it as the following article about how to log out of Facebook Messenger, as well as how to deactivate Facebook Messenger below.
How to log out of Facebook Messenger
Facebook Messenger doesn't have a log out button like the original Facebook app though, which can be annoying to deal with for a number of users. Still, we can show you how to log out of Messenger on Android and iOS from your phone or PC.
How to log out of Facebook Messenger on Android
Clear Messenger app data in Settings
To log out of Facebook Messenger, you need to go into the Settings of your Android device.
Close the app if you have it open, and get rid of it from your recent apps list, otherwise this trick won't work
In Settings, scroll down to the Appsor Application Manager, and scroll down until you see Messenger
Tap on this, scroll down and find Storage
After opening Storage select Clear data. There also should be a Clear Cache option, which we suggest you use too
Now, when you go back to tap on Messenger in your app drawer, you should see that it won't log you in automatically.
Sign out of Messenger session from the Facebook app
If you've got Messenger on your phone, chances are good that you've got the Facebook app as well. From the Android Facebook app, tap the More button on the top right (which should appear as three lines), then go to Settingsand Privacy, followed by Settings. There you should see Account settings and Security. Scroll down to Security and select Security and login. You'll see a section called Where you're logged in, then just select the Messenger session and tap Log Out.
How to log out of Facebook Messenger on iOS
Open your Facebook app (not Messenger), then tap the More button on the bottom right.
Scroll down to Settings, tap Account Settings, then Security.
In the Security menu, go to Where you're logged in.
Once you open it, you can manage all your Facebook account's active sessions across any device, app or browser.
Then just close the session listed as "Facebook Messenger on iOS 10" or whichever version of iOS your iPhone is running on.
The next time you open Messenger, you'll be logged out and prompted to log back in with the same account as before, or you can choose to switch accounts at that point.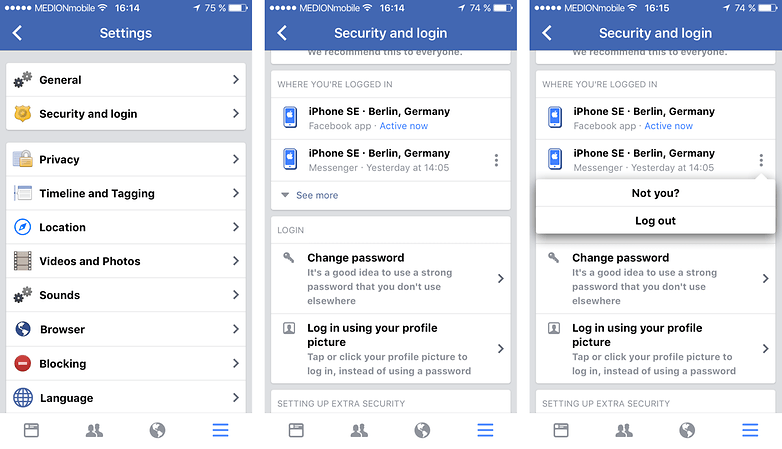 Through the Facebook website?
You can log out of the iOS or Android Messenger apps from the Facebook website, from your PC or your mobile phone's browser.
Go to Facebook.com, then select Settings from the dropdown menu on the top right. Go to Security and Login, then find the section called Where You're Logged In. Find the Messenger session you'd like to log out of, click the three dots on the right, then click Log Out.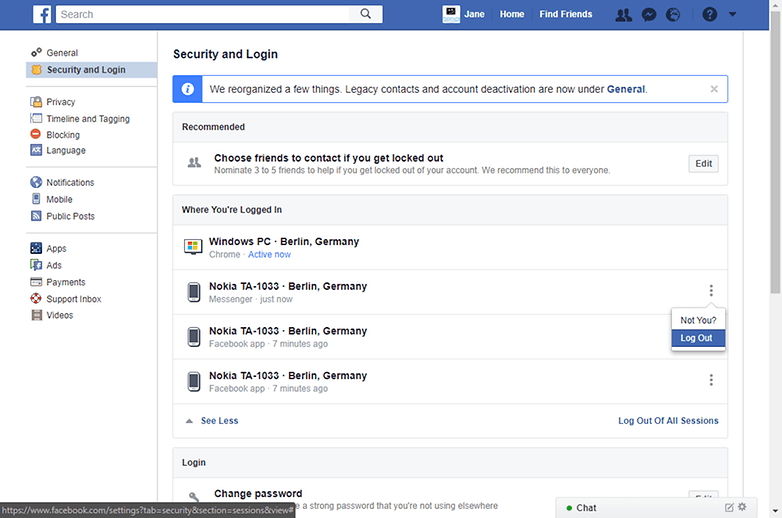 How to deactivate Facebook Messenger
You should bear in mind that if your Messenger account is connected to your Facebook account, you will have to deactivate your Facebook account first.
The following applies to both the iOS and Android platforms:
Open Messenger.
Click on your profile in the top left.
3. Go to Legal and Policies -> Deactivate Messenger.
4. Enter your password and click Continue.
5. Tap Deactivate.
To Deactivate your Facebook account will not automatically deactivate your Messenger account as the app is separate from Facebook. You can also create a new Messenger account using your phone number and name, not your existing Facebook account.
What to do when I want to delete my Facebook Messenger account?
To get rid of Facebook Messenger completely, you will have to delete your Facebook account to remove all your data. However, you may have to wait for a few months until your data will be completely removed.
If you are using the stand-alone version of the app without having a Facebook account, you can deactivate Facebook Messenger by following the points listed above or simply delete the app.
Conclusion
So, Apkafe has just introduced you the methods to log out of and deactivate your Facebook Messenger. If you want to take a break from it, just go for it. Now, it's easy at your fingertips.