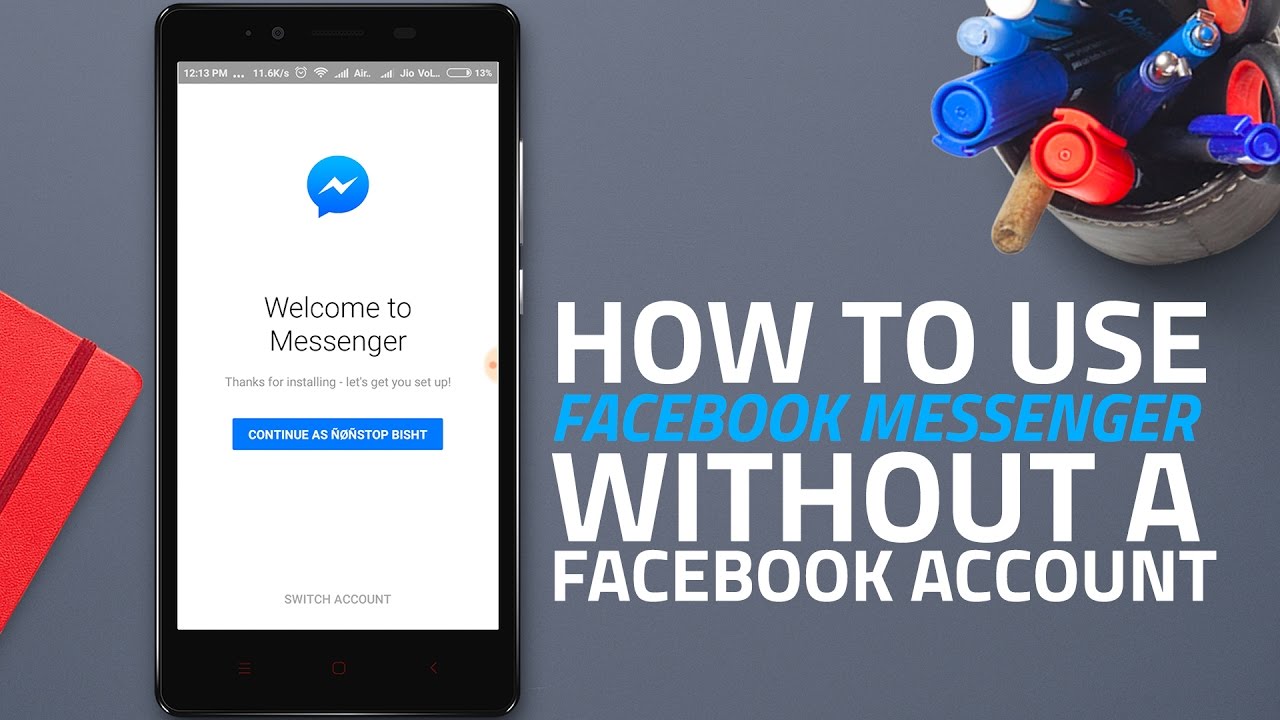 A lot of people feel the standalone the Messenger app was unnecessary, but there's actually a lot of useful features and functionality built into it. Today, Facebook made Messenger even more useful by allowing anyone to use Messenger without Facebook accounts.
How to use Facebook Messenger without Facebook
If you don't have a Facebook account but still want to use Facebook Messenger, it's very easy to do so. Here's how.
Download the Messenger app to your Android or iOS device.
Open the app. You'll be asked to Log in with Facebook. Instead, tap the Create new account button below it.
Enter your phone number and name.
Setting Up Messenger
After you activate your account, there are still a few settings to finalize in order to take full advantage of the app.
You might want to add a photo of yourself, so that other users can recognize you.
Next, the app asks if you want to add your contacts to Messenger. If you grant the app these permissions, it will continuously access your address book and automatically add them to Messenger.
If you choose not to automate this process, you can still add your contacts one-by-one to your Messenger account. This can be done by searching for their phone number (if they have their phone associated with their Messenger) or entering their name into the "To" field. You may have to search through several profiles before finding the person you're looking for.
How to deactivate your Facebook account and keep Messenger
On desktop, open the Settings menu and head to the Manage account section.
Tap the Deactivate your account link.
Enter your password.
Complete the survey and deactivate your Facebook account.
Open up the Messenger app and continue using it as you normally would.
You now deactivate Facebook account and you'll be able to continue using Messenger.
Conclusion
Hopefully the above information will be helpful for you to create a Messenger account without using Facebook.
Read more
>> How to log out of Messenger
>> All about the Messenger app