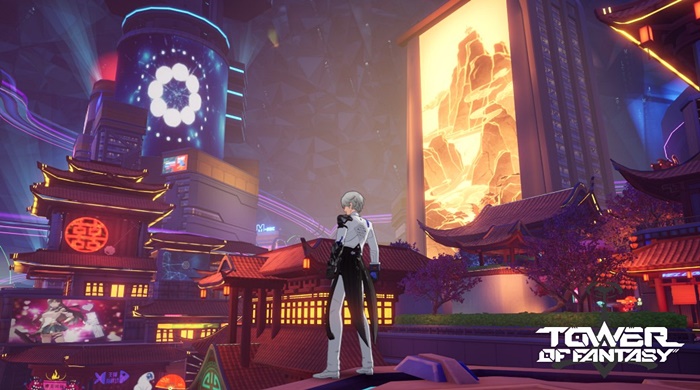 Tower of Fantasy is a super attractive open-world game with beautiful graphics and great gameplay. The game brings wonders and exciting adventure journeys unique to MMORPG lovers. In addition to the splendid graphics, the game offers interesting features, including weapons, characters, equipment, a battle system, armor, food, and many more.
If you are new to this game and do not know what its mechanism is, Apkafe will provide detailed instructions for beginners on how to play Tower of Fantasy.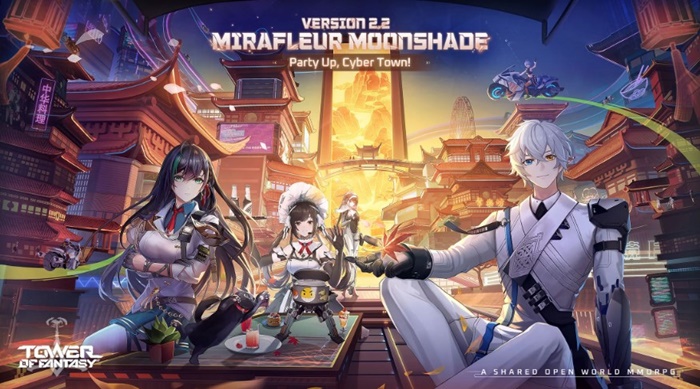 The A to Z guide for beginners playing Tower of Fantasy
Combat System & Weapons
Like any MMORPG, the most important thing in Tower of Fantasy is the combat system, specifically weapons. The weapons are classified into different rarity levels, with their own role and unique features. When fully charged, they provide an ultimate skill. Weapons in Tower of Fantasy can mainly be classified into three categories, which are:
The SSR weapon (orange)
The SR weapon (purple)
The R weapon (blue)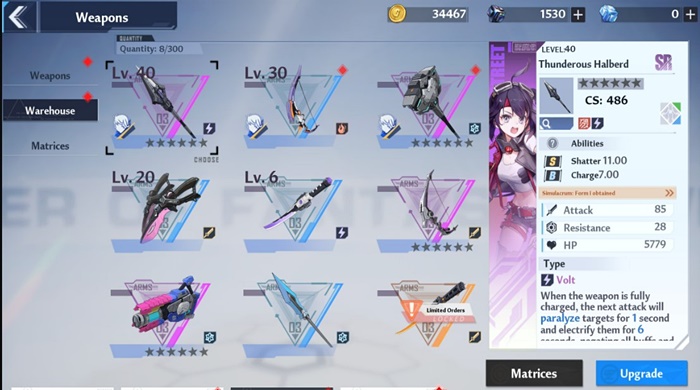 Of the three weapons, the SSR is the rarest, with the most abilities. As the game progresses, you will receive various weapons. Free weapons are usually included in the story quest, when you complete the challenge, the reward will go to your chest. In addition, a number of weapons can be unlocked and available to buy in the shop.
The choice of weapon completely depends on the type of situation you will be facing. You are allowed to equip three weapons at once before going on a mission. You can also switch between weapons at any time. It's better to choose weapons of different elements for the best combination.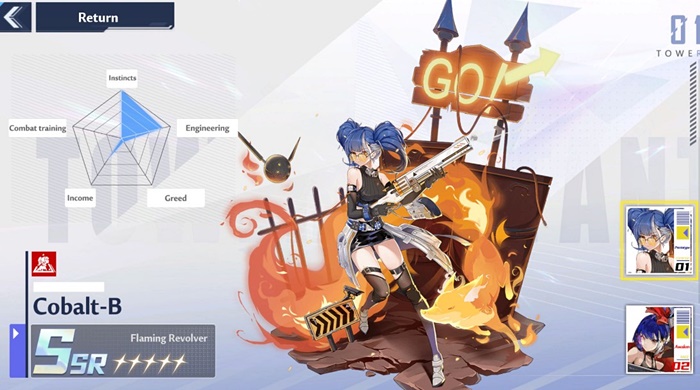 Here are the 12 weapons in the game:
Sword
Love
Scepter
Bow
Gun
Knife
Shield / Ax
Hammer
Claymore
Scythe
Chakram
Cube
>> Tower of Fantasy reveals the coming Sound of the Sea expansion
Food is a key element
If you want to survive in this world the best you need to understand the important role of food. Their main role will be to increase stamina, restore HP, build resistance and increase the amount of damage dealt by increasing power.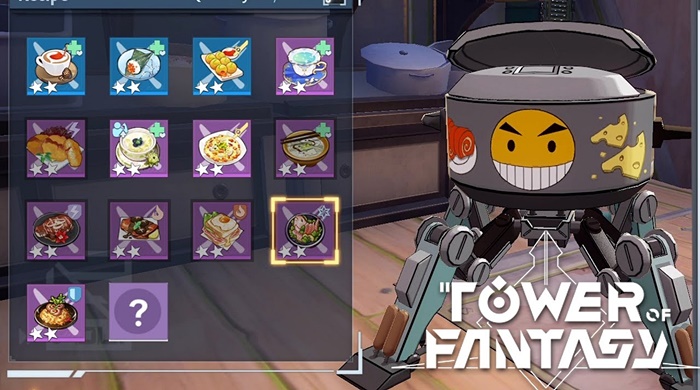 Food and hunger points will have a direct relationship with each other. For example, for every 10% HP you get, you will use one hunger point, and for every 5 minutes that pass in the game, your hunger point will increase by one point. The more hunger points you have, the more food you need to consume.
Three types of PVP
Apex League
Apex League is a fight in a specific arena. Depending on the player's level, the difficulty will be different. This means you will face players of the same level and experience to make a fair fight. During the game, you will be granted 2 lives, when the player uses up both levels, the game will end and the victory is for the last survivor.
In Apex league, your weapon and relics stats are raised to the highest level. However, the healing effect is reduced by 50%, and you do not have access to matrices and progressions.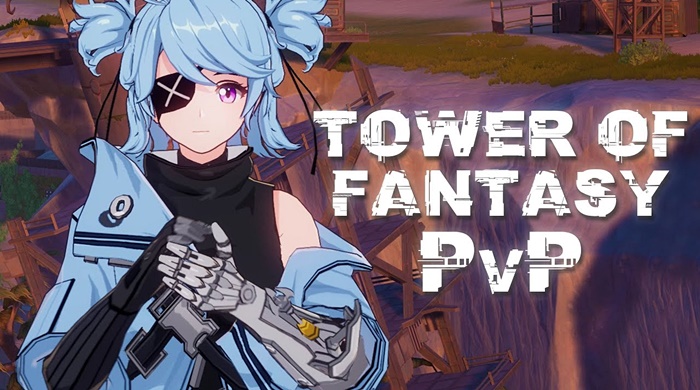 Duels
Matches are made by forming a team of two players on each side and here you will claim all the matrices, armor, and advanced numbers. When the match starts, a duel area is marked in which both teams must face each other.
The battle will be continued until any team is eliminated. If during the course of a match, a player on your team crashes then the timer limit is initiated, at which point everything needs to be completed before the timer ends. Besides, the match will also end if the player goes too far from the duel area and the victory will be awarded to the opposing team.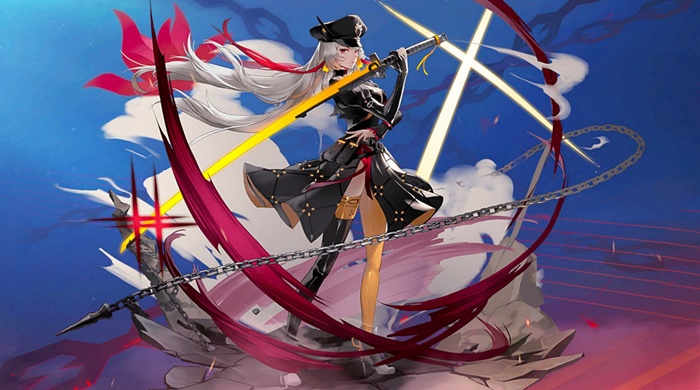 Break Fate
Break Fate is another mode in PVP battles and it is similar to the Battle Royale mode we often see. In this mode, players can form a team of 3, or fight solo with other players.
You are free to choose the area in which you will initially appear. After landing in your area, you need to hunt down weapons, gear, equipment, and medical potions. This will aid you and your teammates in battles. The match will end when only one player or team remains and all other players in the battle zone have been eliminated.
>> 6 most attractive role-playing games on mobile
Types of quests
Daily quests
This quest is a great way for players to earn easy rewards every day. There will be 4 different daily missions to complete. The difficulty of each is also different, ranging from C to S. Through completing daily quests, players will receive items: EXP, gold, Gacha tickets, and items used to upgrade. The higher the level, the more rewards to receive.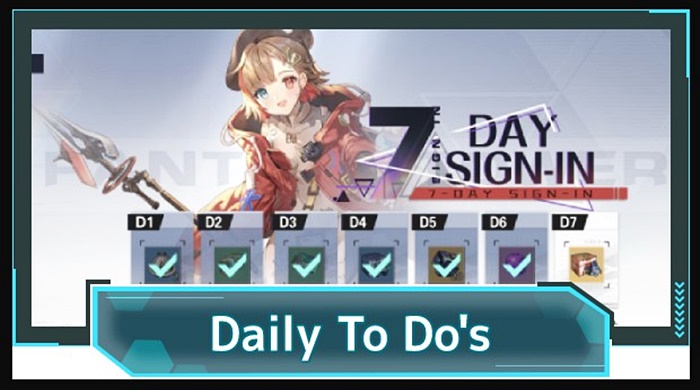 Weekly missions
Weekly missions will be updated every week with numerous tasks. Weekly activities often come with 900 different types of tasks to comfortably perform, along with that are various items and equipment rewarded. For Dungeon quests, the player can create a team to assist. Besides, you can go solo if you are confident or just want to face challenges.
Seasonal quests
This is the kind of quest that will be updated every season with exciting adventures and new arenas to explore. Break Fate and Apex League are seasonal missions in the PVP mode.
World map exploration
The discovery mechanism in Tower of Fantasy is very diverse and attractive, there are countless adventure points to explore each other for you to explore freely.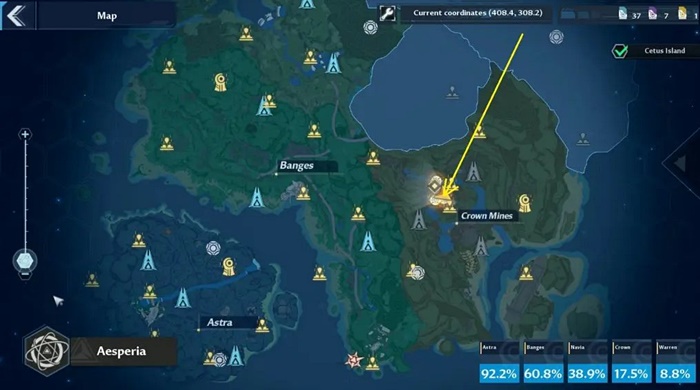 Players can explore different areas of the map and search for valuable items such as gold, chests, cooking ingredients, and more. In addition, you can also hunt monsters and raise valuable monsters to earn useful materials from them as loot rewards. You also have the option to go on unique adventures like climbing the highest peaks, finding hidden pictures, solving puzzles, and more.
Conclusion
Apkafe has just listed the important details newbies need to grasp when playing Tower of Fantasy. Hope you can find useful information in this article. If there is anything else good, please share with it us!