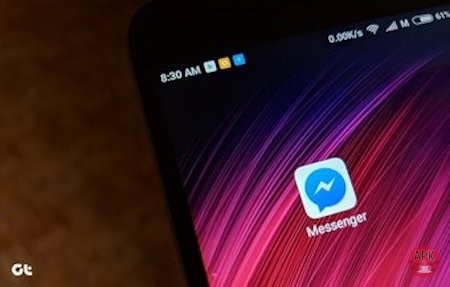 >>Download Facebook Messenger for Android
>>HOW TO UNBLOCK SOMEONE ON FACEBOOK MESSENGER
>>23 TIPS AND TRICKS FOR FACEBOOK MESSENGER THAT YOU MAY NOT KNOW
1.Log out Facebook and Messenger on Android
Logging out of an account on Facebook is easy, but not everyone knows how to log out of Messenger.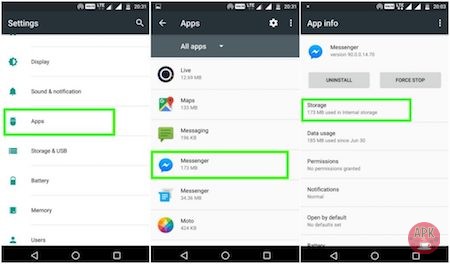 However, with the following method, you will completely exit both Facebook and Messenger on any Android device: Settings => Applications => Downloaded applications => Facebook => Clear data.
Do the same task with Messenger. After that, your account on both apps has been completely logged out of the device. Note: for some different devices, the installation path may be slightly different.
2. Log in to multiple accounts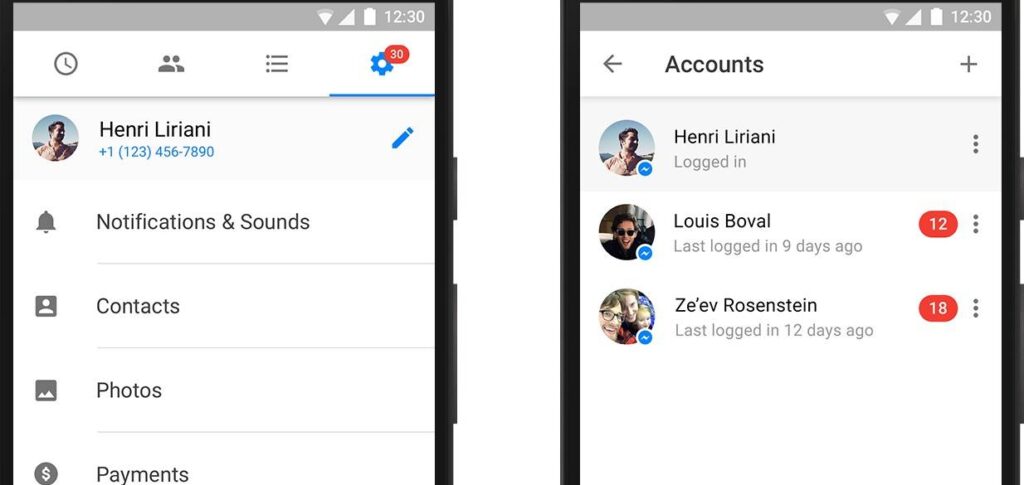 If you have multiple Facebook accounts but want to track messages at the same time as your phone, Messenger can help you.
3. Play chess with friends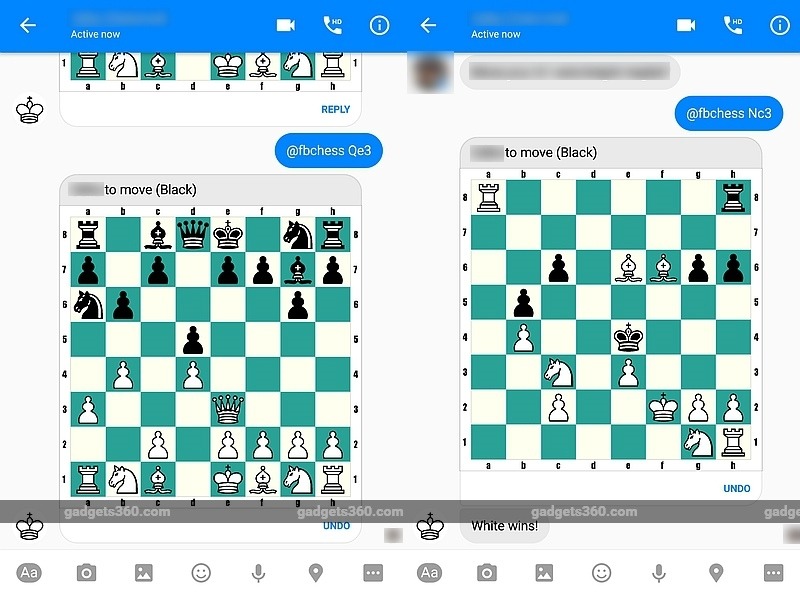 No need for a chessboard, nor "face to face," you still can play chess right on Facebook with a simple message @fbchess play.
4. Send cute animal gifs
Similar to how to play chess, but you need to change the message to @dailycute. Facebook will automatically send a random picture of adorable dogs or cats to your friends.
5. Change the color of the conversation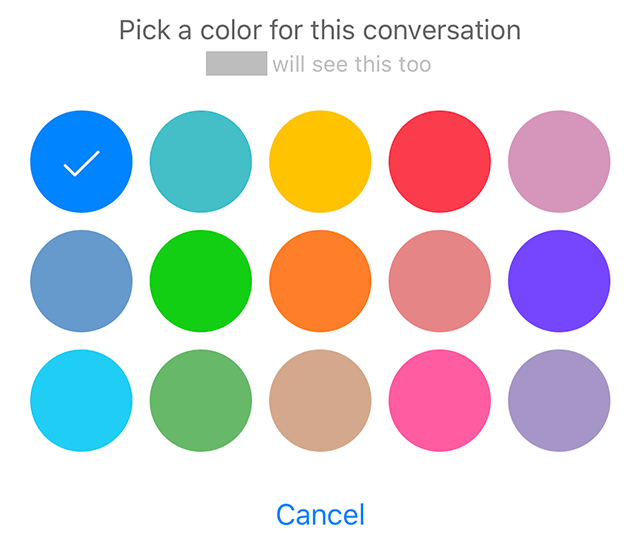 Is Facebook's familiar blue too boring for you? So what are you waiting for, let's change to your favorite color right away!
6. Change emoticons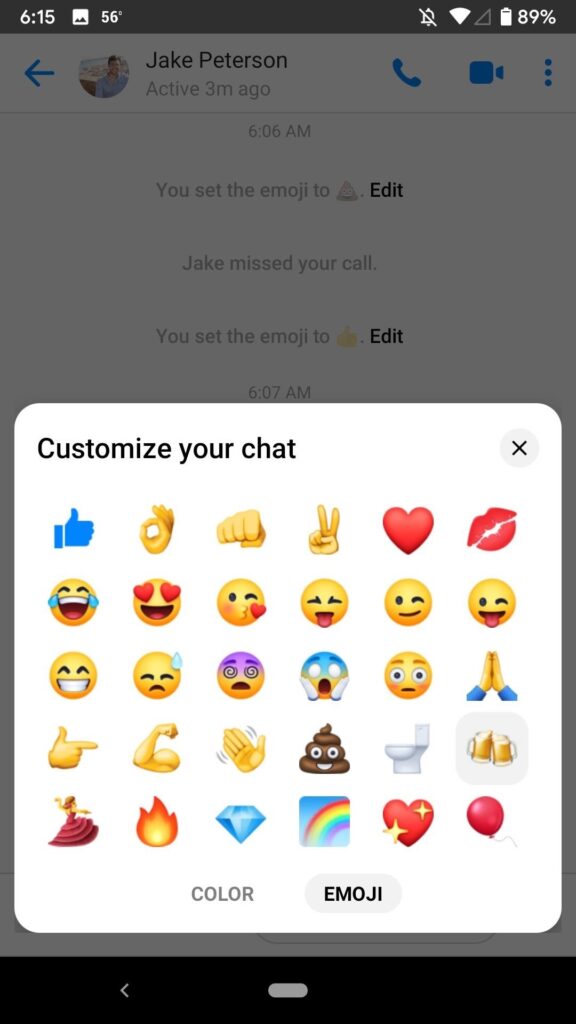 There is always an emoticon for you to use right in Messenger. The default is still the Like button, but maybe you don't know many other emoticons can replace this position.
7. Change the "nickname" conversation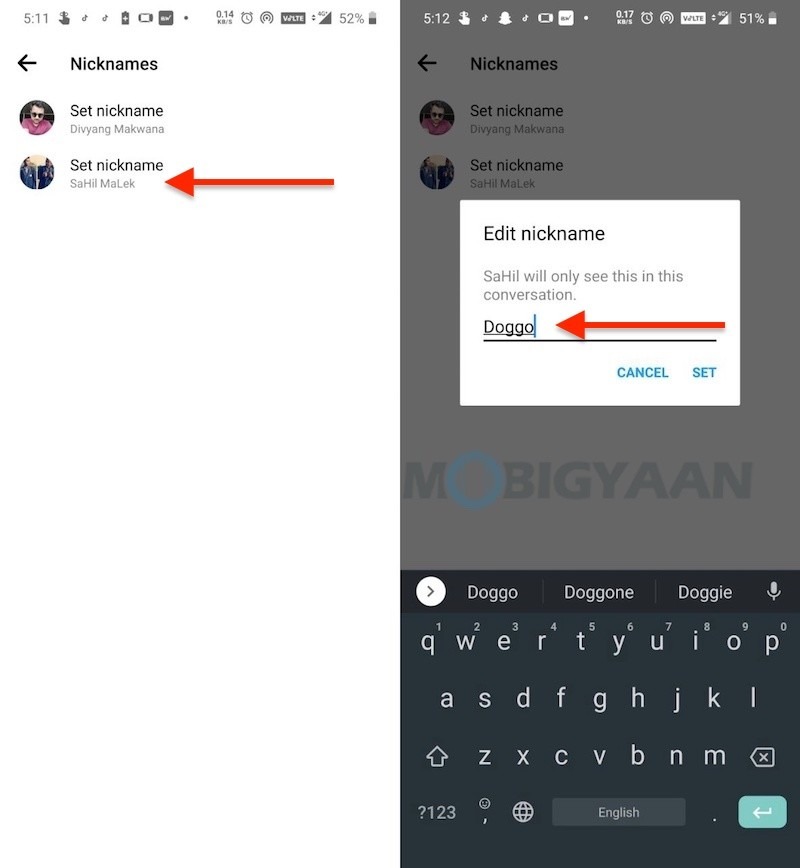 Facebook requires your real name, so your previous "cool" nickname has disappeared. However, with Messenger, you can completely change your nickname or your friends' in the group chat and normal chat, too.
8. Turn off the message notification sound
Message notification sound sometimes annoys you, but you do not want to turn off the system sound or disconnect the network. Messenger also has an option to turn off notifications and can be timed back on. Here are two ways to access this menu: