Earlier this year, Facebook announced that its Messenger application has reached 1.2 billion users. Messenger was integrated into Facebook Chat in 2008 and then it was released as a standalone application in August 2011. And since then, it has added many new features including games, bots, artificial intelligence, utilities, etc. Here is a list of 23 tips and tricks for Facebook Messenger that can be very helpful to you.
>> HOW TO READ FACEBOOK MESSAGES WITHOUT BEING SEEN
>> Facebook Marketplace Not Working
1. Send GIF images via the Messenger APK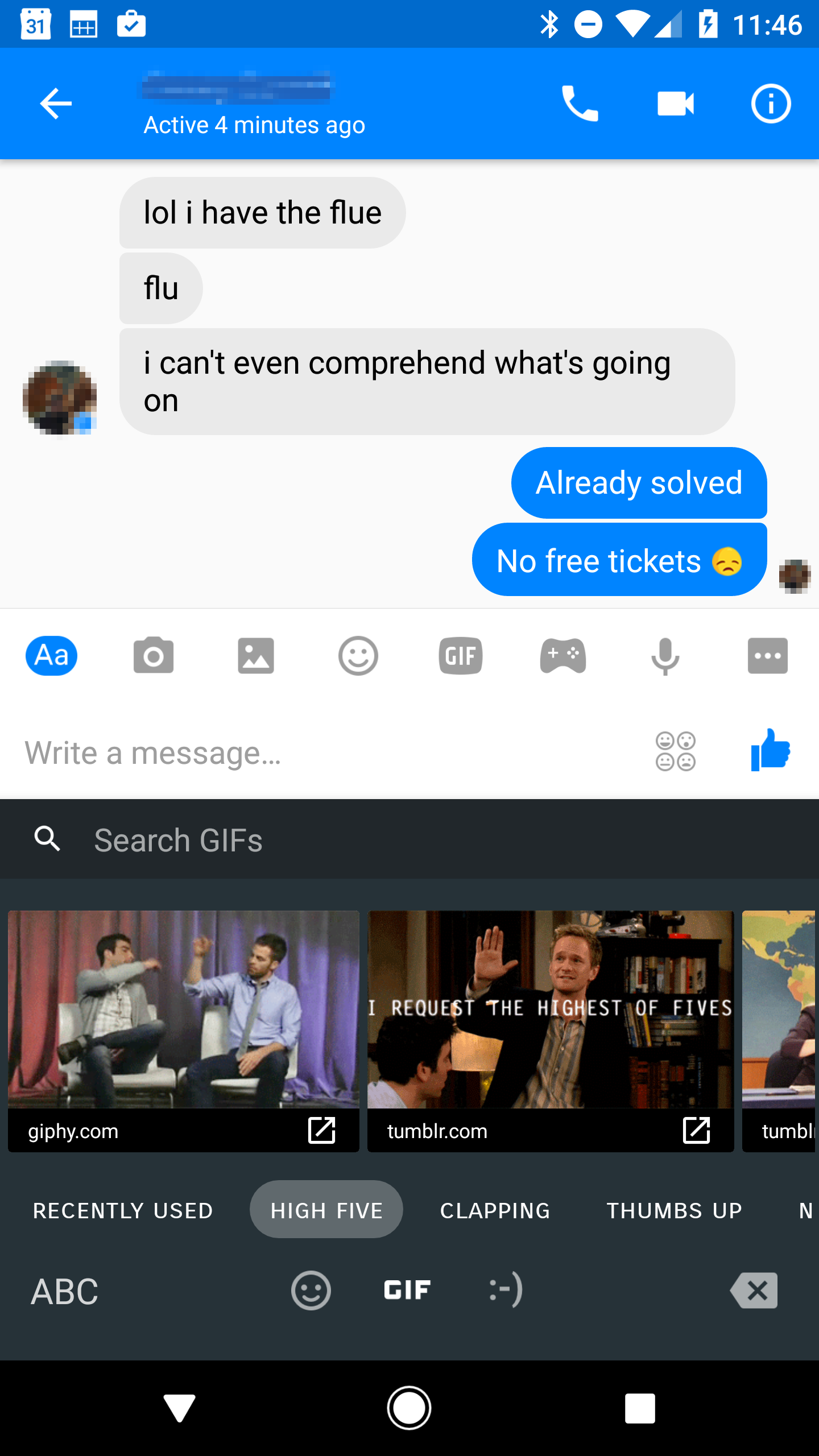 A GIF photo will sometimes make your conversation more interesting. There is an option to add animated GIFs via Messenger by clicking the "+" button and dragging the "GIF" button to the top menu. From here, you can select GIF images that are being used a lot or search for another image in the search box when you swipe horizontally. Then, click on the GIF that you want to send.
2. Tag the team members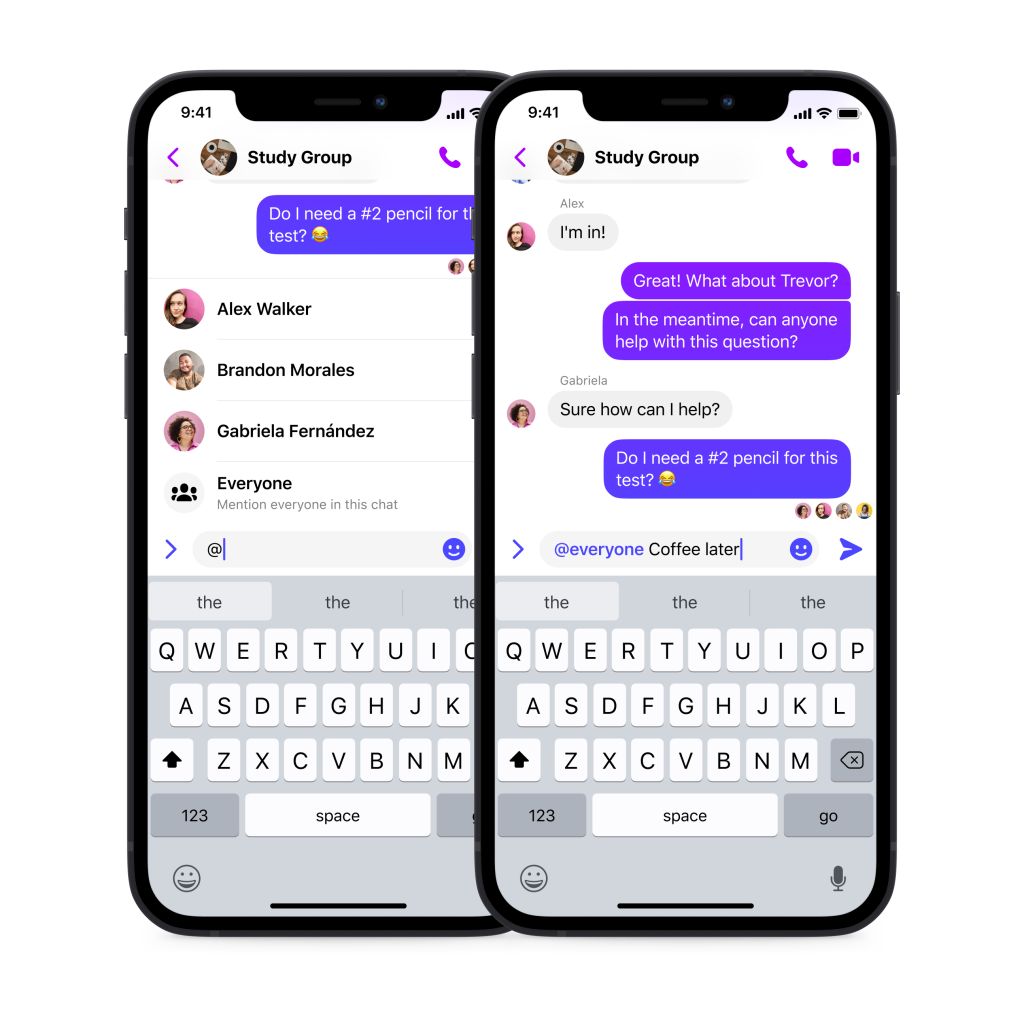 If you need to talk quickly to someone in the group, then simply type "@" and choose their name. The person who gets the tag will receive a special notification so they can pay attention to the message you have tagged. That way, you will easily answer or ask any member of the group without worrying about being confused.
3. Hide the notification of the conversation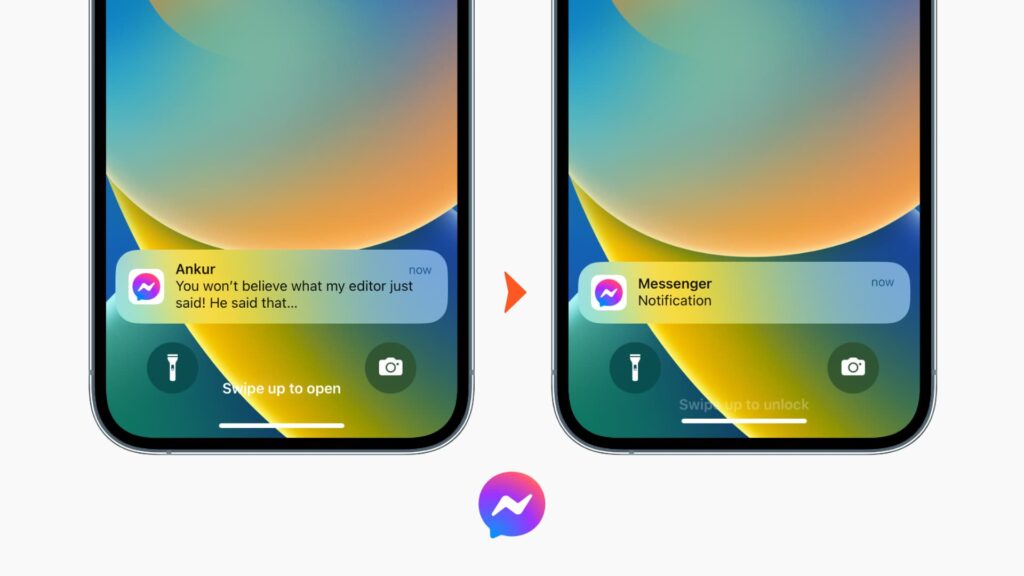 To hide a notification for a conversation, hold down the conversation, and then select Hide from the menu that appears. Next, select the time period in which you don't want to receive notifications of activity in that conversation. You can hide notifications for 15 minutes, 1 hour, 8 hours, 24 hours or until you turn on notifications again.
4. Send voice messages via the Messenger APK
You can send voice messages via Messenger by holding down the microphone icon at the bottom of the screen. This will automatically activate the recording mode and you can say the message you want to send. Release your hand to send or pull up on the "+" mark to cancel sending and deleting the voice message.
5. Adjust the size of the emoji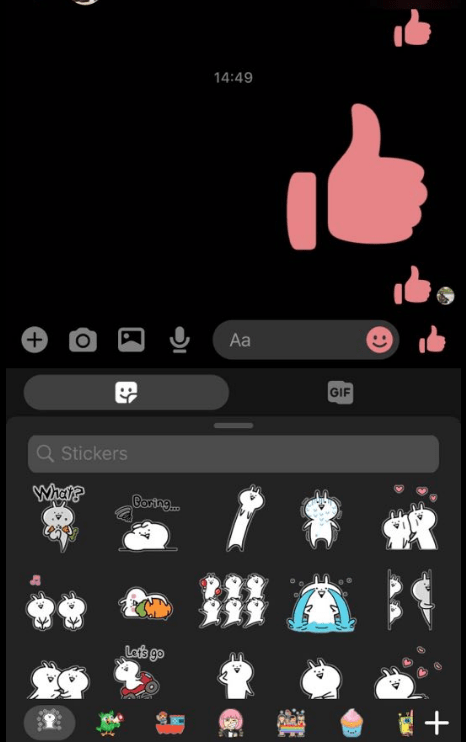 Emoji (emoticon icon) is an indispensable part of the conversation. It can convey your feelings to the person you are talking to. Click and hold on the emoji you want to send a little longer and then release. Depending on the holding time, that emoji can be large or small according to your wishes. But you should keep in mind not to hold it too long because the emoji will break.
6. Customize the colors and emoji for the conversation
Messenger allows you to customize colors and emoji in conversations. You can change the color of the bubble while chatting by clicking on the name at the top of the screen and choosing Color. A menu will appear, you can choose the color you like to change. Through the menus that appear here, you can also easily change the emoticons you often use while chatting or change that person's nickname.
7. Chat bot
There are more than 100,000 chat bots on Messenger that you can interact with including Burger King, Spotify, Fandango, KLM Airlines, and Healthtap, etc. You just need to click on the Discover tab in the bottom right corner. Here, there will be bots by category and they will be refreshed regularly.
8. Create "Your Day"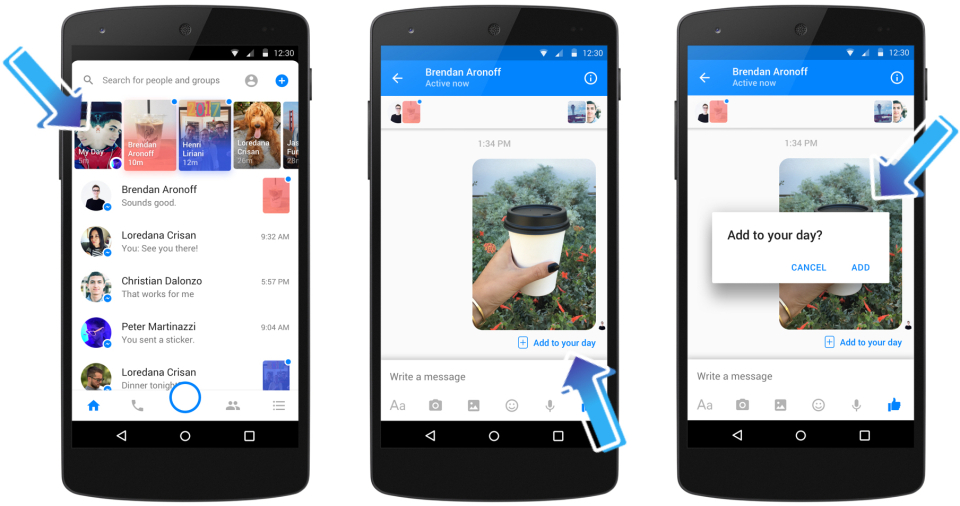 In March 2017, Messenger added the "Your Day" sharing feature. This feature is similar to Stories of Instagram and Stories on Facebook. It allows you to share photos and videos about some of the remarkable events that took place throughout your day. The photos and videos that you post will appear in Messenger for up to 24 hours, and of course, you can know who viewed it. You can also add selfie filters, text, and other interesting effects to your stories.
9. Share your current location
While you are talking to a friend, you can send your current location to that person. This feature is especially useful if you're meeting a friend somewhere and you want to help them easily know when you're coming. You can use this feature by clicking on the "+" sign and then clicking on "Location". Next, click on "Share location directly in 60 minutes" to share your location in an hour.
10. Leave a group chat
If you are in a chat group and you no longer want to be part of that conversation, you can leave the group instead of staying in it. To leave the conversation, tap the list of user names at the top of the screen. Scroll to the bottom of the next screen and click on "Leave the Group." Your friends will see a small gray text saying that you have escaped the conversation.
11. Create playlists on the Spotify to share with friends
If you're using Spotify, you can share the songs you recently played with Messenger friends. In addition, you can collaborate to create group playlists with friends. You can set this up by clicking on the "+" icon and clicking Spotify in the Utilities section.
12. Sign up for the Messenger app without a Facebook account
In case you don't have a Facebook account, you can still use Messenger. To sign up for Messenger without a Facebook account, you just need to indicate that you do not have an account. And you will be asked to register with your phone number.
13. Use the Messenger app on the desktop
As you know, you can use Messenger on smartphones, tablets and in Facebook.com. But you may not know that there is a way to use Messenger in full-screen mode by visiting the Messenger.com website. I especially like using Messenger.com when I participate in many conversations at the same time.
14. Transfer the files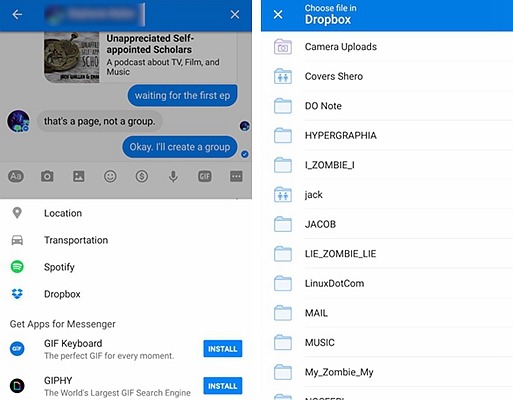 Messenger also provides a way to help you transfer files with your friends. You can share files via Messenger on Facebook.com by clicking on the paper pin icon. Or you can drag and drop files like data, photos, mp3s, etc. into the Messenger.com website.
15. Make the video calls in groups
Facebook has added group video calling with Messenger at the end of 2016. This feature is especially useful if you use Messenger for business purposes. You can create a group call by switching to the Call tab and clicking the group icon. Now you can also use fun filters and effects while you're on a video call. Click the star icon while using a video call to try this feature.
16. Messenger Lite for the slow connection
Messenger also has a lighter version, uses fewer network data and works under all conditions whether the Internet is strong or weak. Its installation capacity is also very low and it is much faster to open this application than the original Messenger. Messenger Lite is designed to work for 2G networks so it is very effective. And you can download it if you are using Android 2.3 and above. To make the Messenger Lite lighter than the original, Facebook had to remove certain features like Messenger Day, Instant Games and bot chat.
17. Play basketball on the Messenger APK
You can also challenge your friends with an instant basketball game in Messenger. To open a basketball game, just send a basketball emoticon to your friends and then click the basketball icon in the conversation. The game interface is quite simple. Your task is to drag the basketball to the red line. If the ball reaches the line then you will get one point. Make lots of points to challenge your friends.
18. Play games in the Messenger APK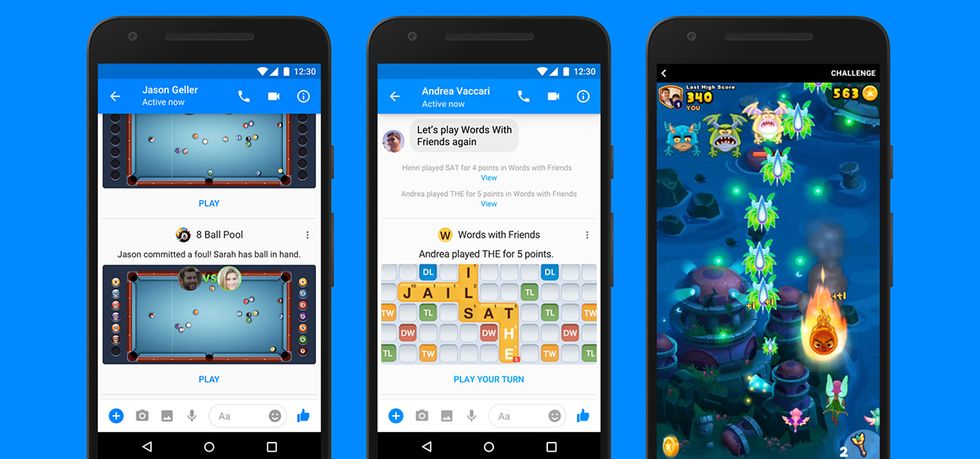 There are several games that you can play through Messenger including Words With Friends, Solitaire, PAC-MAN, Space Invaders, 8 Ball Pool, etc. You can play the game by clicking the "+" icon at the bottom of the screen and clicking on "Games." You can also play Instant Games on the desktop at Facebook.com/games/instantgames.
19. "Drop" the emoticons into the messages
You can "drop" your emoticon into any message that you have sent or received on Messenger. For mobile devices, just hold down a message until the emotion bar pops up. There are 7 emoticons to choose from: Love, laugh, wow, sad, fun, likes and dislikes.
20. Turn off the message preview on the lock screen
If you are enabling notifications for Messenger, you might consider turning off message preview for your chats. This will prevent people from seeing your chat piece from the device notification center. You can turn off the message preview by clicking on your personal page icon and then turn off the Show Preview in the "Notifications" option.
21. Send the 15-second video message to friends
Sometimes sending a video message will be much more fun than a text message or photo. This is especially interesting if you and your friends are far apart and can't meet. You can send a quick video by holding down the circle icon for 15 seconds or less.
22. Send the balloons, flying hearts, and snowfall effects
Did you know that Messenger would display extremely nice effects if you send a balloon, heart, or snowflake icon? This is a hidden feature that very few people know. When you send these emoticons, both you and the recipient will see the same effect. If you send heart-related stickers, the effect on the heart will appear. Similarly, with the snow icon, you can send Christmas trees, snowmen, etc.
23. The code used to make friends quickly in Messenger
Sometimes, you meet a friend on the road and you want to exchange information with that person quickly and effectively. Messenger Codes will help you quickly connect with a friend via the app. This feature will use code and each person will have a different code. You only need to scan your Messenger camera into that person's code, and then you will be connected immediately. You can share your code with others by clicking on your avatar icon in the upper left corner, then clicking on the large avatar at the top of the screen. You will see two options appear at the top of the screen: "My code" and "Scan code." The "My code" option is selected by default for your friends to scan the code. And the "Scan code" option allows you to scan your friend's Messenger code.
Do you know about these features of Messenger? What is the feature you like to use most in Messenger? Don't forget to leave your thoughts in the comment section below.

Read More: Five Tips To Make Money Online With Facebook