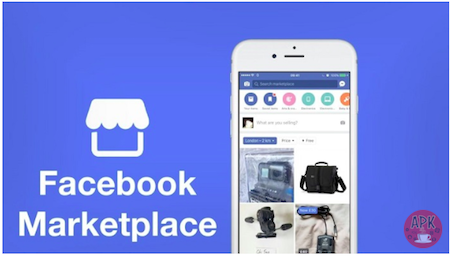 Facebook Marketplace Not Working
RESTORE ACCESS TO FACEBOOK MARKETPLACE.
Many users complain that they cannot access Facebook Marketplace to buy or sell products despite not violating any policies.
>>Five Tips To Make Money Online With Facebook
>>How to unblock someone on facebook messenger
>>Download Facebook Messenger Apk free
Facebook Marketplace is a great support tool for online business people on social networks. Digital Boom said the main cause of the failure to use this tool is due to a system error, and there are also instructions on how to restore access to Facebook Marketplace.
Facebook has released a support form, which helps users complain that Facebook Marketplace is not working on their platform. Users simply submit the Facebook Marketplace appeal form to the system then the support team will respond within 24 hours.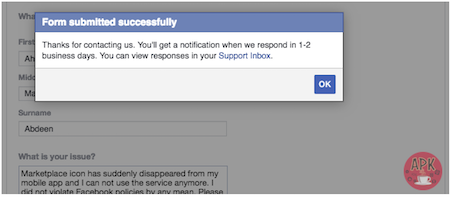 First, you need to fill out all the necessary information in the form and click submit. There is a replied message saying that you have submitted the form successfully and the complaint will be resolved within 1-2 business days.
If you do not violate the platform's purchase and sale policies, the Marketplace app icon will appear again soon on the app.
Besides, all of your questions about Facebook Marketplace will be supported here.
The Marketplace is a unique buying and selling feature for Facebook users launched in October 2016 and released in Vietnam in March 2017. This feature is available to most users aged 18 and over, and for both iOS and Android operating systems. Previously, to sell goods, you had to join a large group of classified ads and post promotional articles for the product. This tool will help you simplify everything
The main interface of Marketplace is the image of the items for sale near you. Users can search for goods by setting filters by location, price, and type of goods (electronics, appliances, clothing). To sell products, you just need to take a picture of the product, enter information about it, and then press Submit. The product information will appear on the main interface of Marketplace.