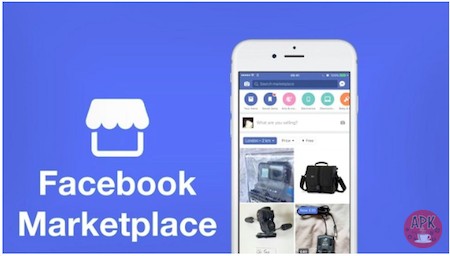 "Why is my Facebook Marketplace not working?", "Why is Facebook Marketplace not showing up?". Those are recently asked questions we received. Now, let's read the article below to know more.
>>Download Facebook Messenger Apk free
What is Facebook Marketplace?
Facebook has recently updated its iOS app and launched the much awaited Marketplace feature in an attempt to extend its reach and functionality on a niche that is ever growing. Selling new, used and refurbished products from individual to individual is very popular nowadays and websites .
So, if you have items that you don't longer use and want to sell them for cash you can use your iPhone or iPad to snap a picture and publish it to the feature.
Facebook Marketplace Availability

First of all, you should know that because this feature is new, it won't be available worldwide just yet. Facebook has currently launched the tool in the US, UK, Australia and New Zealand. The upcoming months will see other countries added to the list and we're here to let you know when this happens.
Also, it is open only for users of 18 years or more.

More, you should also be aware that currently the buy/sell feature is available only for the mobile platform. iOS and Android are the two operating systems supported. We can expect the web version for Marketplace in the upcoming future too.

Why is Facebook Marketplace not working on my iPhone/iPad?

Surprisingly, the FB Marketplace product doesn't come with a standalone app, as it's the case with Facebook Messenger. It seems that the social media giant doesn't want to spread out it's users among too many applications.
To get Marketplace access from your iPhone or iPad you simply have to download the latest Facebook version available in the App Store. Of course, that you have to access the app from a country that supports the new buy and sell exchange platform.
RESTORE ACCESS
This is a great support tool for online business people on social networks. Digital Boom said the main cause of the failure to use this tool is due to a system error, and there are also instructions on how to restore access to the tool.
Facebook has released a support form, which helps users complain that Facebook Marketplace is not working on their platform. Users simply submit the appeal form to the system then the support team will respond within 24 hours.
>>Five Tips To Make Money Online With Facebook
>>How to unblock someone on facebook messenger