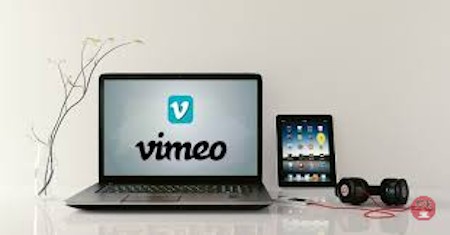 The rise of digital video has made accessing video content easier than ever. There is an absurd amount of content across a ridiculous amount of genres and obscure subcategories. Luckily, there are many software and tricks to capturing content from any site and saving it to your device. In this article, I'm going to be focusing on the strange and wonderful world of Vimeo. In particular, I will show you how to download videos from Vimeo. This ties in with the general perception that Vimeo videos is trustful and more professional. Therefore, it makes sense that you may want to donwload video from Vimeo to computers or devices for offline use. Here are the 3 best ways to do so.

>>What is Vimeo? Methods to download videos from Vimeo?
>> Download Videos from YouTube

How to download video from Vimeo
Directly download video from net to Android devices on Vimeo
The first and foremost way of downloading video from Vimeo is through the site. Lots of Vimeo videos actually include a download option for saving it to your PC or device. The button is labeled Download and is usually located under the video description. Click on it and a pop-up will let you download in several formats with varying resolutions like HD or SD.

If the video doesn't download after clicking on it, this could be due to your browser. In this case, right click on the download button and select Save Link from the drop-down menu. You'll then be asked to choose the location to save the video on your device.

Use a screen recorder
With Android, the best solution for capturing video on your screen is to use an app like DU Recorder. With this app, you can record high-quality video regardless of what's displayed on your screen. It's free, stable and the video quality is smooth and consistent.

If you're adamant on capturing the content on your desktop, try an app like Ezvid to do so. Just be aware that with any screen recording app, it will capture everything on your screen, so make sure your recording won't be interrupted by notifications or any other form of distraction that will take away from your final recording. Also, remember that your video will only come out as shard as your playback.

Conver the video online
ClipConverter is the best choice to download private Vimeo videos without having to source software. It's an easy process and takes little time.

Step 1. When you reach the homepage, paste the URL of your video into the text field at the top of the page.
Step 2. Choose between MP4 or MOV formats for your newly downloaded video then press continue. After this step, choose your video quality from the options provided.
Step 3. At the bottom of the page, click Start and the video conversion process will begin. It should only take between a few seconds and a couple of minutes depending on the length of your video. Once it's all converted, hit the download button and you're good to go.
Way to download video from Vimeo on iPhone
First, you need to download EaseUS MobiMover on your Mac or PC, then follow the steps to download Vimeo videos to your iPhone/iPad with simple clicks.
Step 1. Use a USB cable to connect your iPhone/iPad to computer. Start EaseUS MobiMover, when you see a notification asking you whether to trust this computer, click "Trust". Then, choose the "Video Downloader" feature, and select to download Vimeo videos to your iPhone or iPad.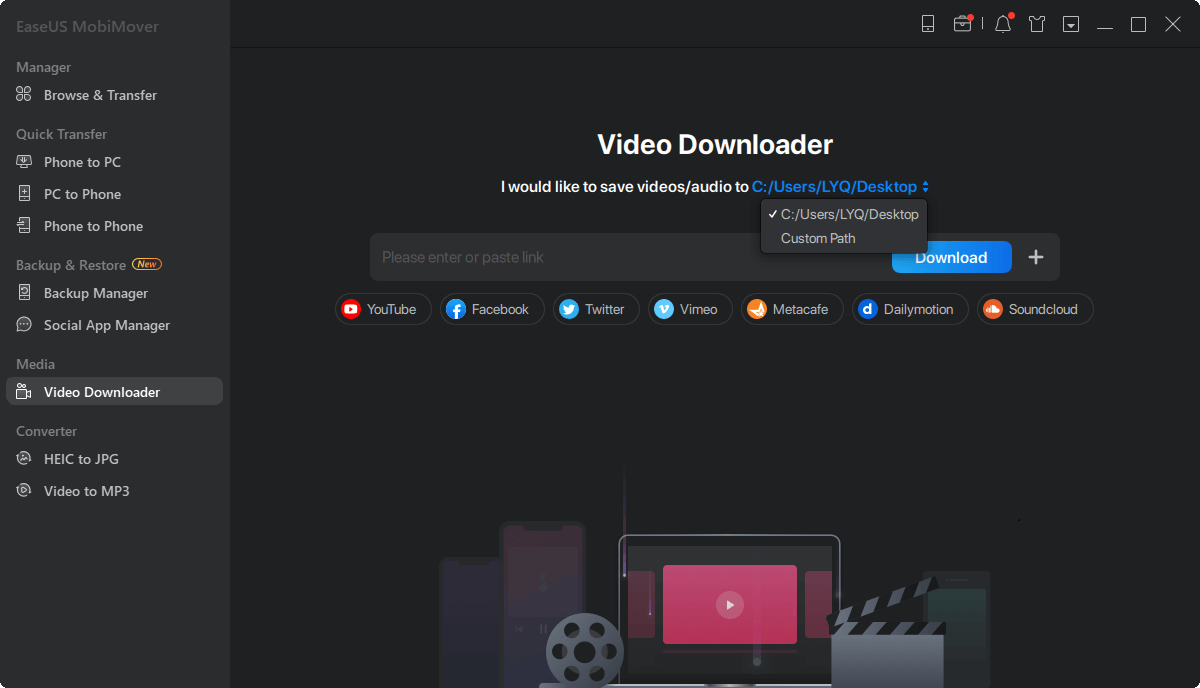 Step 2. Copy the URL of the Vimeo video in the bar and then click the "Download" button.
Step 3. Then MobiMover will quickly analyze the URL and download the Vimeo video to your iPhone/iPad. When it has finished, you can find the video in TV > Library > Movies on your iOS device.
How to download Vimeo video with Chrome extension
If you want to download Vimeo videos in a quick way, you can use a chrome extension – Vimeo Video downloader. Luckily, this extension works well on Google Chrome, Firefox, IE, Opera, Safari and any web browsers.
Look at the following steps bellow.
Step 1. Install the Vimeo Video Downloader extension.
Step 2. After going to Vimeo, find the video you wish to save. Tap on the Download button and choose the quality of the desired video.
Conclusion
There are a few ways to download content from Vimeo. Hopefully, this article on how to download Vimeo videos has served you well. Now get out there and start downloading!
Read more : How to Download MP3 From YouTube