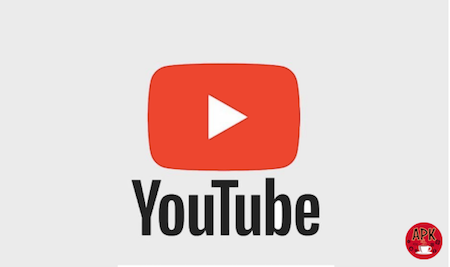 How to Download MP3 From YouTube – Complete Guide
There are millions of videos on YouTube, with more than 5 billion videos watching on the streaming giant every day. Among these videos, being watched by more than 1.3 billion active users, up to 40% of them are music videos according to the music industry – although, YouTube claims that number is closer to 4% – still, it's a hell of a lot of music videos.

Actually, it is not difficult to get music and videos from Youtube. With just one click here, you'll have the most useful Youtube video downloader, called Snaptube. So now go to Download SnapTube APK – free music, video MP3_MP4 YouTube, etc

Why Download MP3 from YouTube?
Given that most people use YouTube regularly and that you don't need to be approved to upload on the site, most bands and musicians around the world can be found on there – even if nowhere else. You can find pretty much every amateur music performance that was ever recorded on YouTube, as well as millions of unsigned musicians material, productions by unknown DJs, and more. You can also find every major artist's latest hits and old classics. In short, if there's a song that's been recorded, you can probably find it on YouTube – there must be hundreds of millions of songs on the site these days.

On top of music, YouTube is home to the now-revered content producers. These are the cherry on top of YouTube and they provide users with constantly updated talks, shows and more. A great example would be the Joe Rogan Podcast – Rogan, who started out as a comedian and later went on to host the Fear Factor TV show, as well as several MMA fights, now interviews two people a day in a long form. The two to three hour long interviews get millions of views and he hosts famous people like Elon Musk, Mel Gibson, Anthony Bourdain, Lance Armstrong, Sam Harris, Jordan Peterson and more. This is a great way for everyday people to get a long, unedited insight into people in the spotlight.

YouTube is also home to many inspirations talks, motivational videos and educational lectures, which you can freely download onto your device to listen to when you're commuting to work, hitting the gym or just driving around town. The site is a hotbed for great content and now more and more people are starting to see it as an alternative platform for reporting journalism, spreading educational material, and of course watching cat videos.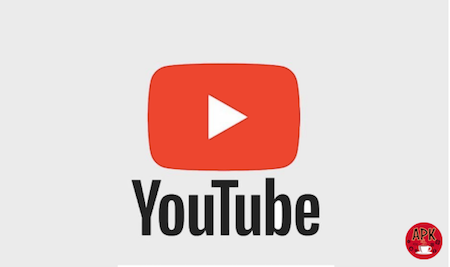 Besides Youtube, other social channels like Facebook or Twitter contain numerous interesting videos. To know how to download videos on Twitter, you are highly recommended to visit How to Download Videos from Twitter

How to Download MP3 From YouTube?
Now that you've got the low-down on what you could be downloading, let's take a peek at the various ways that downloading MP3 from YouTube works.

I: YOUTUBE TO MP3 CONVERTER
The clue is very much in the name with this one. YouTube to MP3 Converter works in your browser and is the easiest way to convert Youtube videos to audio files if you're on a PC or Mac – it can also be used very easily on an Android device, although there are many apps that work more smoothly with this platform.

To use YouTube to MP3 Converter, just open the website and paste the URL of the YouTube video you want to slice the audio from into the available field. Then press convert and the MPS file will be taken, click download and it'll be downloaded onto your device where you can find it in the files. Simple, isn't it? Yes, but this way can be fiddly with a mobile device seeing as you have to go between YouTube and the browser, then files and that's all a bit much – an easier way lurks for Android.

II: FREE YTD VIDEO DOWNLOADER FOR ANDROID
This app for Android allows you to both download entire videos from YouTube as well as simply cut the audio file. If you're looking for a great way to download MP3 from YouTube, then this is the way to do it. The app works similar to the above-mentioned website, only it is an app for Android.

To use it, simply open the app and then open YouTube and get the URL of the video you want to turn to an MP3 file, then go back into the app and paste the URL to start the download. You can this as many times as you want as the app allows for multiple downloads at once. Once they're all finished, you'll be able to find all your MP3 files in one easy to navigate place, saving you from having to crawl through your files to find them all.

This is a much more convenient option for Android and makes downloading YouTube MP3 files a freeze, try it out now. You can also set up a password lock on the app and download from other streaming sites as well as YouTube.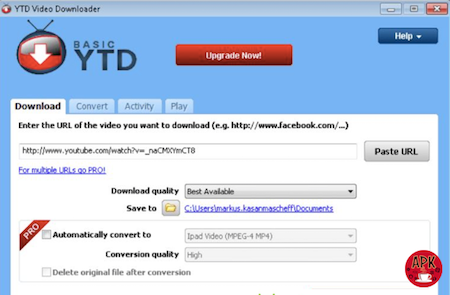 III: SNAPTUBE
One of the most popular video downloader apps on the web, SnapTube is an app for Android that allows you to save videos and audio files not only from YouTube, but also from loads of other sites like Facebook, Funny or Die, Dailymotion, Instagram and more. With SnapTube, you simply open YouTube from within the SnapTube app itself and then search the video you want, click the download button and just select the audio option to have the MP3 file saved on the app and in your files on your device. This is without doubt the best option for Android devices as it gives you the convenience of not even having to leave the app to get the videos.

With SnapTube, you just have to see a video and click download. You can do this with YouTube videos, or Facebook videos, or videos from tons of other sites – and all of them give you the option to export the audio file exclusively. This means that this is without doubt the best option – it's easy to use, convenient and allows multiple downloads at once. You can find all your saved videos and audio files in the app and save them easily onto your device. Never again will you go without something to listen to!

To explore more about Snaptube and many other video downloaders, you can go to visit Snaptube apk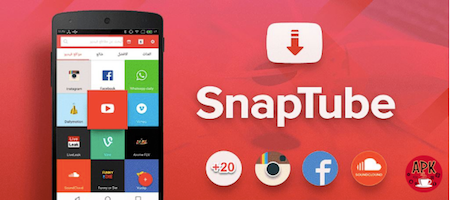 Wrapping Up
If you're using an Android device then we definitely recommend you use SnapTube to download audio files from YouTube. If you're using a PC or iOS device, then you can use the YouTube to MP3 Converter website to easily convert videos instead. We hope that you found this article helpful – now, get to downloading all the audio you want from YouTube, totally free.

Explore more: how to tag someone on youtube