According to the latest data, the number of mobile users of YouTube has already exceeded 600 million. Unfortunately, not all visitors to this popular video hosting site can properly watch videos, because more and more often on forums, social networks or simply in the comment sections of YouTube there are claims of youtube lagging on Android, etc.
>>WHY IS YOUTUBE NOT WORKING ON MY COMPUTER
Below we look at the most common faults and also tell you about how to eliminate them. Let's dig a little deeper into our article to know more about some methods to prevent lags and make the most out of your Android!

Lagging happens on not only YouTube but also other social platforms such as dailymotion. One of the most effective methods is that you download videos from dailymotion guide by Apkafe.com.

.

When does the video slow down on Android?

Sometimes when you watch videos, it can appear as a drag on a picture and just freeze. Almost 90% of the problems are because the video from YouTube begins to lag on Android.

This may occur at a time when you change the quality of the video to a higher one and so on. Other problems may also occur:
video freezes completely or stops for a while;
sound lags behind or advances the image;
the video does not load.
All these problems are often the lagging errors, but you should also not exclude the low level of smartphone performance, the lack of a stable connection to the network, and more.

Also, the reason for youtube lagging chrome on a tablet or phone might be:
outdated software;
many background processes are running;
lack of physical memory on the smartphone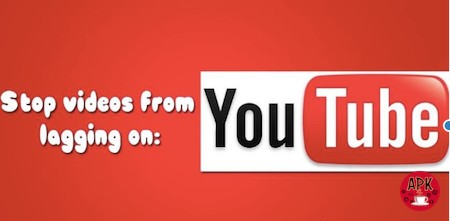 Simple methods

If your device has little RAM and a weak graphics processor, then all we can do is watch videos of lower resolution, for example, 240p and 360p. Of course, the image quality will not be the best, but the video will stop slowing down.

If the internal memory of the device is clogged, then we simply get rid of unnecessary files, applications, games, etc., so that there is always free space on the drive.

The lack of RAM (RAM) caused by many running applications is treated either by closing them manually or using special programs, for example, Clean Master. With it, you can configure the automatic closing of background processes and cleaning garbage, thereby increasing system performance.

Or maybe the phone memory is overloaded. In this case, the applications on the device and browser data will be slow. Under certain circumstances, the user may notice a lagging sound, freezing clips and just a slow video hosting job. You can clear the phone's memory as follows:
Click on the button responsible for opening the "Open Applications" menu.
Usually, it is located at the bottom left of the display.
Open the "Processes" section from the menu that appears.
As a rule, to do this, you need to click on the button with the image of the diagram.
Complete all unnecessary operations one by one.
If the problem occurs after the next update of the system or firmware of the device, then you need to roll back all the changes, if you made a backup in advance. Or find your old firmware on the Internet and install it. These simple manipulations, as a rule, help to cope with problems during playback. If this did not work for you, then read the more instructions below.

Explore more : tag someone in youtube comment

The best solutions for YouTube lag on Android!

Let's look at proven methods that have already helped dozens of users to cope with, for example, youtube lagging firefox.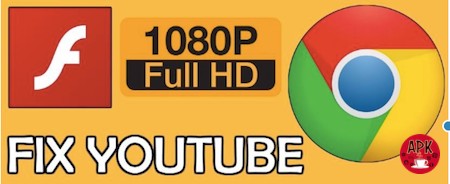 .
Method 1. Install the BlackYouTube application.

The most common cause of all freezes is the standard YouTube application. In particular, the problems are observed with the latest versions !!! The only right decision is to remove it and install an earlier version.
The only obstacle – you will need root-rights since the application is standard. Follow our instructions:
get root-rights and install Titanium Backup;
in the last program we find YouTube and execute its removal;
on w3bsit3-dns.com you need to download the .apk file of the BlackYouTube program;
install it and run it.

Now restart the mobile phone and watch videos without lags. This method helps in almost all cases, so this is a real chance to get rid of the hang!

Method 2. Uninstall application updates

Often, problems with the fact that the video YouTube hangs on Android does not immediately. This happens — after some updates, in which case the cause can be easily corrected.

As we have said, the problem lies in the hardware incompatibility.

Instruction:
on your phone you need to go to the settings and the "Applications" item;
here we find YouTube and click on it;
In this menu, there should be an item "Delete updates."

After you have completed all these steps, the error should be eliminated.

Method 3. Third-party applications

Another simple way is to abandon the standard YouTube application in favor of the analog. On our apk store, there are excellent programs that you can download videos and other useful functions. Among the most popular analogs are SnapTube; TubeMate; Vidmate; Videoder.

What can be better than watching your YouTube videos right on your Android device in offline mode? We highly recommend this method, as after download videos you will not need any internet connection, as well as watching, will be without nay lagging!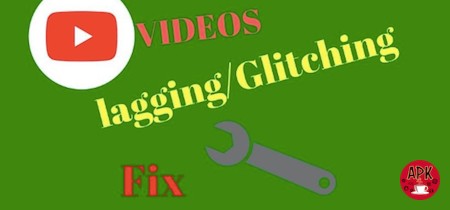 To sum it up!

Today we explained you about youtube lagging android and provided some solutions. We hope that you find our article useful. In short, below look at several and easy ways that will help you very quickly cope with the lag of YouTube on your tablet and phone:
Terminate all processes in memory; Update your internet connection;
Reboot the device;
Go to the "Applications," find "YouTube" and perform a clear cache, as well as all program data.
You can consider downloading Vidmate android at top1apk.com, then you can download and watch Youtube videos offline anytime.

And if they don't work, try out our more advanced methods. Solving the problem in case of outdated hardware, only a replacement of the mobile gadget will help, but if there is a hardware inconsistency, then it is very easy to fix it. You can also easily find a program with the necessary functionality that will help you download and watch your favorite videos offline.

We have completely sanctified the issue of freezing YouTube on Android, and now each of you knows how to solve this problem. So what are you waiting for? If your YouTube still lags once in a while try out our tips today and make the most out of your smartphone! Good luck!