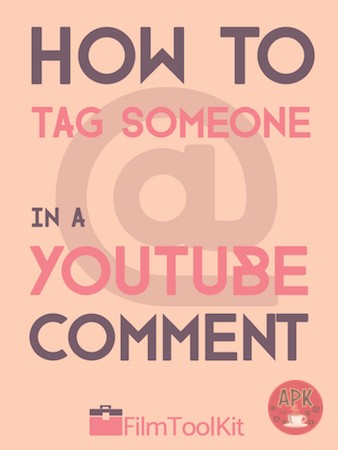 Popular social networks like Facebook and Twiter have a feature that allows users to tag others in comments. It can be as simple as tagging someone's username with the @ symbol. However, this way does not apply to YouTube. The only way to tag someone on Youtube is to reply to their comments. And we will show you how to do it shortly.
>>Download Youtube Vanced Apk Free
>>INSTRUCTIONS FOR USING YOUTUBE VANCED ON ANDROID
You can previously tag someone in a Youtube comment by clicking + or @
On October 6, 2006, Google acquired YouTube. The orientation of this technology giant at that time was probably to develop YouTube into a huge video platform. Besides, they developed G + to compete with Facebook.
And at that time, Google connected what they had together into an ecosystem, like Gmail, Driver, Youtube, G +. Just one Gmail account, you can easily create an account on any platform in the Google ecosystem.
Back then, to tag someone in Youtube comments, you simply need to press the + sign and the name of that person.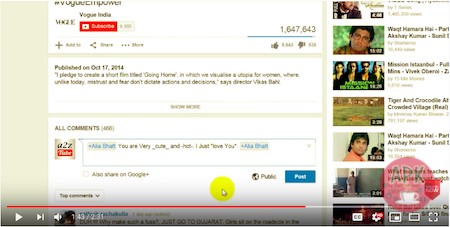 Nevertheless, for many reasons, this causes users a lot of annoyance in their comments. Along with the weakness of the G + social network, Google decides to shut down this social network as well as tagging someone in Youtube comments with the + sign.
You can still tag someone on YouTube, but only if you reply to them in the comment. Here is how to tag someone in a Youtube comment.
How to tag someone in Youtube comments (The only current method in 2020)
This is someone's comment thread:
As you can see, if you press reply to the main comment, the tagging feature is not available.
Here you can see what happens when you click reply to someone in the comment thread. It will automatically tag the user in the comment you are writing.
Now, post a comment and see what happens to the tag.
You will see that after posting the comment with an auto-tag, the username is tagged in the post and appears blue. That's how to tag someone on YouTube.
Will YouTube implement the new comment tagging feature?
As of now, this is the only way to tag someone in Youtube comments. Many users have expressed frustration with the Youtube comments section, as it can be more complicated than other social media platforms.
While nothing has been officially announced, Google will likely work hard to implement better tagging for YouTube's comments. All we can do now is wait because Google still has to deal with Google+ shutdown.
Hopefully, this article has helped you learn more about how YouTube commenting works and the reason behind some of the lost features that users have noticed. YouTube is still an excellent platform for aspiring filmmakers and content creators. However, the commenting part certainly needs some work done.
We look forward to seeing what Google does next with the video-sharing platform.
>>HOW TO DOWNLOAD VIDEOS FROM YOUTUBE – COMPLETE GUIDE
>>WHY IS YOUTUBE NOT WORKING ON MY COMPUTER