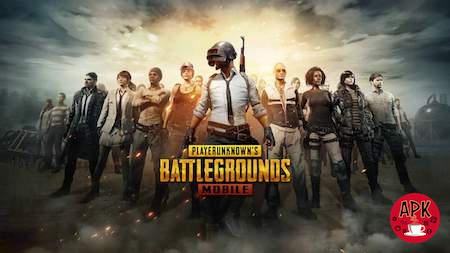 10 TIPS IN PUBG MOBILE TO HELP YOU EASILY BECOME A HIGH-CLASS PLAYER
>> How To Change The Name On PUBG Mobile?
Basically, PUBG Mobile also has a lot in common like on PC, Xbox. The difference of this mobile version is that it is optimized for touch operation on the phone. And here are ten PUBG Mobile tips that the gameplay never reveals to you.
10. Enable Peek&Fire mode
Perhaps for long-time players, showing a little body part when you fire will be less got shot than revealing the whole body. You should enable Peek & Fire in the game settings, and start practicing gradually with this mode at wall corners, or the stump for more shooting angle and visibility.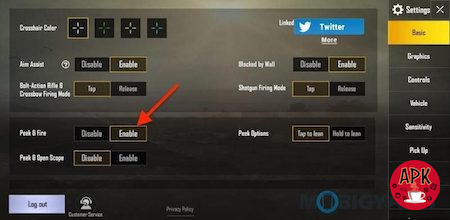 9. View the mini-map to see where the enemy is shooting
If you often turn off the sound while playing games, the signs appear on the mini-map such as gunfire, vehicle traffic, etc., will help you visualize the space better. From then, you can avoid sudden deaths.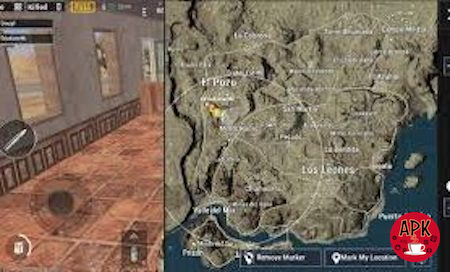 8. Use your thumb to fire
Sometimes, use your thumb to press the fire button on the left makes it easier to fire while the right hand is adjusting the shoot range target.
7. Play with bots in the first games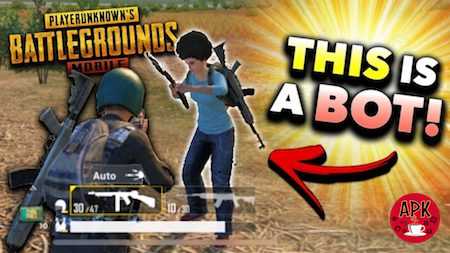 You had better take advantage of the first games when playing with bots to practice the missing skills. The closer you get to the end of the match, the more you will meet the survivors with more professional skills.
6. Turn on Autorun mode
To activate Autorun, you need to hold the Run button and drag upwards to lock. Now, you can have more hands free to navigate away.
5. Use the FreeLook mode
You need to click the eye icon, then move to other directions to easily observe the surroundings. Freelook is quite useful when combined with Autorun.
4. Play the game while charging
Playing games while charging seems so familiar, especially for survival games like this. You will never know when you will die or when the game will be over. Typically, a winning battle takes you about 30 minutes. When playing a game that consumes a lot of battery like this, probably with two games, your phone will run out of battery.
3. Try playing with Gyroscope
When this mode is turned on, you can move the shoot range target as the phone moves. If you are not familiar with this, you should turn them off because it is quite difficult to learn to master properly.
2. Reinstall the virtual key position
These virtual keys are arranged by default for many players to use. However, you should reset them so that they can be most appropriate for you.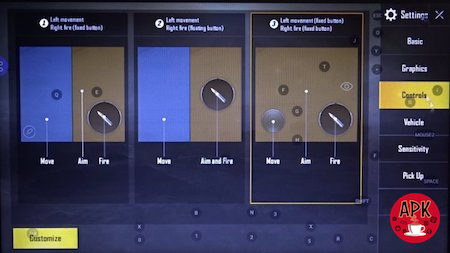 1. Always watch your back
Of course, no one has eyes on the back to look at, even in PUBG, there is no item supporting you to track down from behind, so you have to pay attention by yourself. Sometimes unexpected deaths often come when you are careless.