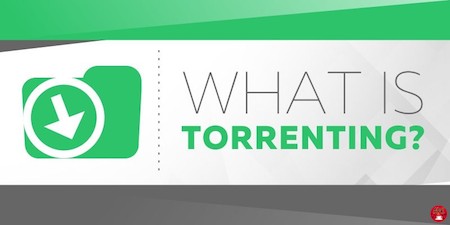 If you've been using the internet for longer than a week, then you've probably torrented a file. The practice is so common that some estimates claim that it costs the US economy up to $250 billion due to copyrighted material going for free through peer-to-peer file sharing.
>>What is Vimeo? How to download videos from Vimeo?
What is Torrenting?
Torrenting is a form of file sharing where users download files from a variety of different 'seeders' (users who have uploaded the file) at the same time. This means that you're not directly downloading a file from one source, but rather, little pieces of it from all around the web. This means that there is a much bigger network for sharing files and this makes it much harder to remove the files from the internet. The P2P (peer-to-peer) system relies on 'indexes' which are websites that group all the torrents together – sort of like a Google search engine for torrent files.

Within the indexes, such as the PirateBay, you can find most torrent files ready for download. You'll need some third-party software, like uTorrent, to manage the downloads. The people who upload the files are called 'seeders' and as you download a torrent, you'll also be uploading the same file to other downloaders at the same time. People who stop uploading the file once it's downloaded are called 'leeches' and this is generally considered to be very bad etiquette in the torrenting community (essentially giving without taking) seeing as the service relies on everyday users to continue uploading files.

The History
Peer-to-peer file sharing (torrenting) began in the 1970s as a way to share work between computers. The service really picked up in 1999, when Napster became massively popular as users began sharing music, movies, pornography and games through torrenting. This is where the campaign against torrenting comes from. The ability to upload copyrighted files and share them for free means that the entertainment industry is losing billions of dollars per year.

Across the US, many people are sued by record companies and entertainment distribution companies, with some unfortunate citizens landing massive fines to discourage others from torrenting. This didn't slow people down from torrenting files from around the web, and as a result, the record industry and other industries continued to lose sales. Once movies and music became popularly purchased online, websites and software like Netflix and Spotify offered users a new way to get all the content they want for a very cheap monthly fee. In this sense, torrenting succeeded in changing the face of the entertainment industry and caused the build up a massive new industry out of streaming platforms.

What Are the Threats of Torrenting?
There aren't that many threats to deal with when torrenting – at least, not ones that are likely to affect everyday users. That being said, it's still necessary to take precautions when torrenting files from the web.

First of all, you want to ensure that you have solid antivirus software installed on your device when torrenting (and don't download the antivirus from a torrent…). While viruses are actually less common in torrents than direct downloads due to the fact that the files have come from various other users who probably wouldn't want viruses on their device, the risk is still there. You can avert trouble by using a reputable torrenting website like Pirate Bay, and by reading the comments posted by other users, as well as the rating of the torrent. If it's a popular torrent, then it's unlikely to cause you any problems.

The other main threat is that you'll be pulled up by your Internet service provider (ISP) for torrenting. If they catch on to a large amount of uploading and downloading going on through your connection, then they might reduce your bandwidth, slow down your connection, or remove it entirely. Furthermore, you could potentially be identified by an entertainment company or government organization and sued for breaching copyright laws.

The Solution to Safe Torrenting
The best way around these last two threats is to use a VPN when you're torrenting – and a good one at that. A VPN to use when you're torrenting should encrypt both your incoming and outgoing data, as well as mask your IP address, provide security against DNS leaks and have a kill switch to disconnect from the internet if your IP address is leaked for any reason. There are many top-of-the-range VPNs that consider P2P file sharing and have been designed to be convenient to use when torrenting.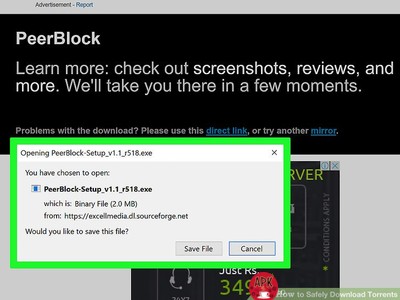 As a note, make sure you never use a free VPN, as these won't offer good enough protection and often log your data and even give it away to third parties – in short, they're even less private than not having a VPN active. We recommend that you use ExpressVPN, OpenVPN, or Avast Secureline VPN.

Recommended Torrenting Sites
If you're looking to torrent movies then we recommend that you use Yify – you can download the Yify APK for Android to download movies wherever you are without the need for access to a computer, which makes this a really convenient option.

You can also download Popcorn Time apk to watch movies and TV shows without actually having to download the files – at least not permanently. This app works in the same way as YIFY apk, where the app has the torrent, and you just play it through a media player, then the file is removed from your device once you're done watching it.

Both of these apps are free to download, although neither of them is available on the Google Play Store, and similar to any form of torrenting, it's recommended that you use a VPN when streaming from these apps to ensure that other users cannot identify your IP address and that your ISP doesn't punish you.

Wrapping Up
Now that you understand a bit more about torrenting, feel free to use our recommended sources for downloading torrents and get to work downloading all your favorite movies, music, books, games, software, and more for free.

Just make sure that you use a VPN when doing so to protect your device from potential attacks or consequences of torrenting