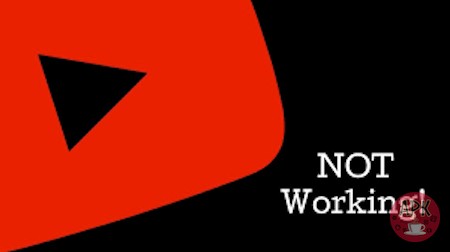 Nowadays, YouTube becomes indispensable for each of us. Every day we use it to entertain after stressful working hours. It might be a disaster that one day you couldn't watch Youtube videos. This situation can stem from many causes. Here, apkafe.vn will show you common ways to fix the error of why Youtube is not working on the computer.
>>How to Download Videos from YouTube – Complete Guide
Why is Youtube not working on computer?
Sometimes, YouTube does not work due to a Google system error. However, this is a temporary situation, and you will have to wait for Google to fix it. Still, when other devices are still using YouTube normally, except for your computer, then it is not the reason. Here are some.
Why is YouTube not working on my iPhone?
The main reason that might be causing you the trouble is the software issues like software update, accumulated cache memory, a simple software glitch or even the network settings. It is the problems where the solution lies. And hence, if your YouTube app is not working on iPhone, then you can follow up with the methods that we have compiled.
Why is Youtube not working on Mac?
The YouTube app you are using on Mac could have been outdated or corrupt.
There could be a conflict with your system or browser cache.
Your Mac might be running low on storage or resources.
The browser on which you are trying to load YouTube could be corrupt or malfunctioning.
There might be some issue with Mac's internet connection, network, or YouTube's own server.
A security or network setting on your Mac can also cause this situation.
There could be some disk issues or third-party plug-in problems with the browser.
Solutions
You should try the following methods to fix the error of why YouTube is not working on your computer.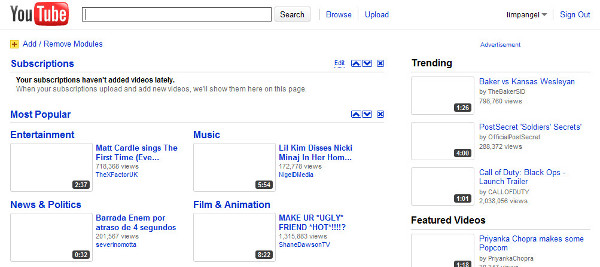 1. Reload the Youtube page
A disconnected network may be the reason that the video you selected cannot be downloaded, resulting in you cannot see the video. Click the rotating arrow icon or press F5 to reload the page.
2. Restart the devices
Temporary system errors sometimes cause the computer function not to work properly. You can restart the devices to fix the system error automatically.
3. Adjust the accuracy date and time
Check whether the accuracy of the date and time system. If a computer or laptop has a broken CMOS, it will lead to the wrong time and date. When accessed at the wrong time, Google will not allow you to watch videos, and sometimes the same thing happens with Facebook or other social networking sites.
What you need to do now is correct the date and time, and follow the details in this article.
Even if this still does not work or you have difficulty editing the date and time, you need to replace the CMOS battery to update the time accurately.
4. Change video quality
A blocked network will cause a low connection, making YouTube videos difficult to watch in HD quality.
You can reduce the video quality by clicking the Gear icon (Settings) in the corner of the video, select Quality, then lower the video quality, usually should be 240p to 360p.
5. Update Flash Player
Outdated Flash Player also makes it difficult to watch videos or other multimedia such as music, games. You visit https://get.adobe.com/flashplayer/ to download and install the latest Flash Player.
6. Update to the latest browser version
Using an outdated web browser can also sometimes cause problems affecting multimedia downloads, including videos on Youtube. You check the browser version, then download and install the new version.
7. Reset network connection
Restarting the network connection is also a solution to overcome the unstable connection that leads to being unable to watch Youtube videos. You perform the following steps:
Press Windows + S to open the search dialog, find "Control Panel" and open the Control Panel.
Reset network connection
Click Internet Options
Click Advanced >> Restore advanced settings >> Reset.
Why YouTube is not working on Samsung Smart TV? and How to fix.
>> There are many reason behind this problem, you can see as follow:
1.Unsupported Models of Samsung TV for YouTube app
>> If you find that you do have the EH5300 or the FH6200 then you will have to use YouTube via another source, such as a laptop or tablet, or use software that can grab the videos and allow you to play them back, such as the free software.
2. Licensing issue
>> All you have to do is to download the completely free software, and then type in the YouTube video link that you want to watch into a box called 'Grab It'. The software searches for the video and then downloads it, allowing you to watch it back whenever you want on your Samsung TV or other supported device.
3. Internet Protocol Settings
>> Just update your Internet protocol settings and this is all you have to do: click on Menu, and then Network, followed by Network Status and then IP Status. Your DNS settings will be set to automatic, change this to 8.8.8.8. or 8.8.4.4. and then try again.
The above are common ways to fix the error of why Youtube is not working on devices. If you has a more serious error and cannot be solved in the mentioned ways, you might need the advice of an expert then.