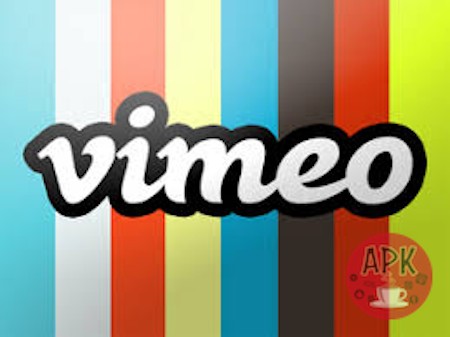 Nowadays, we have lots of different video-sharing websites where you can enjoy thousands of videos. And, the most famous one is Youtube. This website attracts a million users and offers people with different services. But, today, we don't talk about Youtube, we will talk about another website instead. This website is Vimeo.
Vimeo is not as famous as Youtube, so not many people know about it. So, we will start our article with some basic things about Vimeo. The, we also show you how to download video from Vimeo because you might find lots of interesting videos here.

>>How to Download Videos From Dailymotion For Free – Guide
>>Video Youtube – how to download
1. What is Vimeo?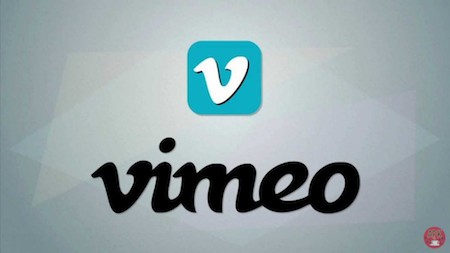 Vimeo is a video-sharing platform that provides users with tools and technology to create, host and make money from their videos. It was launched in 2004 by a group of filmmakers. This platform attracts millions of users. And, most of them are artists in film, music, animation, etc. They use Vimeo to share and promote their works. So, now you can see the main difference between Vimeo and Youtube.
While Vimeo focuses on artistic videos, Youtube provides people with various videos from different categories. So, Youtube is a library of everything that people can record by their camera. On the other hand, Vimeo stays focused on creative artistry, not on normal vlogs related to movie reviews, game reviews, swatch lipsticks, etc.

2. Make videos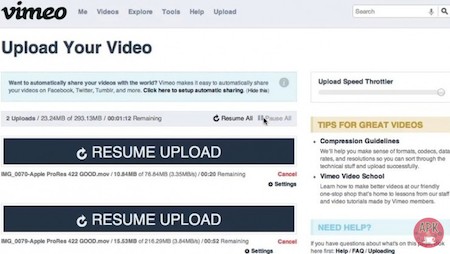 There are some features that you might want to know before using Vimeo. These features help you to create stunning videos:
Uploader: This feature helps you to upload your videos from your computer, Dropbox, Google Drive, etc. to Vimeo.
Enhancer: With this feature, you can add music from Vimeo music catalog to your videos. Some songs are free, but if you want to have more, you need to pay.

Collection: You can add your videos to your portfolio, channels, albums, etc.
Video School: This section will give you tutorials which show you how to create your own videos. It helps you to understand how to use other tools and features on Vimeo.

Music Store: This feature provides you with various music tracks that you can add in your videos.
Video Stats: You will know how many times your videos are played. And, you also know which video is played all.
Tip Jar: This new feature allows users to accept payment from viewers who want to give the artists tip for their works.
Sell Videos: Only upgraded members can use this feature. This feature allows you to sell your videos.
3. Watch videos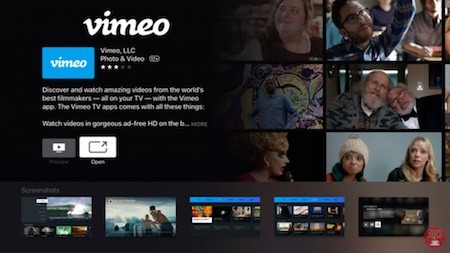 Besides creating your own videos, with Vimeo, you can enjoy various videos from other users. Here are some ways that you can find the best videos from Vimeo:

Staff Picks: With Staff Picks section, you can enjoy various news and interesting videos according to the vote from the Vimeo staff. Every day, they will pick out and share their favorite videos on Vimeo. This way offers you a great way to enjoy the most trending videos that other users love.

Categories: Like other websites, Vimeo also offers user various specific subjects and video styles. It helps users can find the videos that they want to watch. There are different categories for you to choose from with interesting subcategories.
Channels: You also can enjoy various videos on different channels. Channels are created by users to show their collection of videos. Discovering channels is also one of the best ways for you to enjoy interesting videos.

Groups: There are lots of communities on Vimeo. These groups are strong and always help members get closer. You can chat with other members in the group and share your videos on the group. So, you also can find a large number of videos on groups.

Couch Mode: This mode helps you to enjoy videos with full screen.

4. How to download videos from Vimeo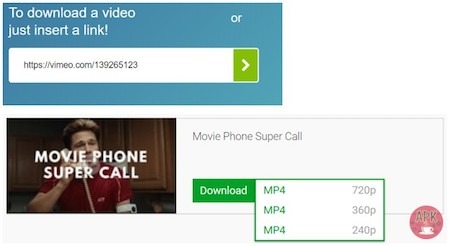 How to download a Vimeo video might be the common problem of the most users. Normally, you can download videos directly from the app. But, sometimes, if you are unlucky, there is something wrong with Vimeo, and you can't save videos. And, here are some ways for you.

4.1. Download videos directly from Vimeo
The first and easiest option for you to download private Vimeo videos is from the site. There are lots of videos include download option for you. So, if you find the download option which is located under the video description, you only need to click this button. Then, another window shows up which gives you different format and quality options. And, you need to choose the format and quality for the video.

If after clicking the download button, you only can make the video play. You can click the right mouse and select Save link as. And, you only need to choose the location for the video.

However, not all videos from the app can be downloaded. If you find a video like that and you really want to download it, you might need to put a little effort.
4.2. Using video downloader to download Vimeo videos
If the videos you want don't offer you the download option, you can use an online video downloader to get videos. There are lots of websites offering this service. All you need is finding the most appropriate website that can help you to download videos from Vimeo. And here are the main steps that you need to follow:
– Choose the website that helps you to download videos from the app.
– Copy and paste the link of the video that you want to space which requires the URL.
– Then, you need to choose the format and quality of the video. Some websites also require you to choose the location for video and the name of the video.
– After that, you can click any button that helps you to start the download process. Now, you only need to wait a few minutes.
This is one of the best video-sharing websites where you can create your own videos and share them with others. There are still lots of ways for you to download private Vimeo video. But, if you don't want to do something too complicated, just use the download button only.