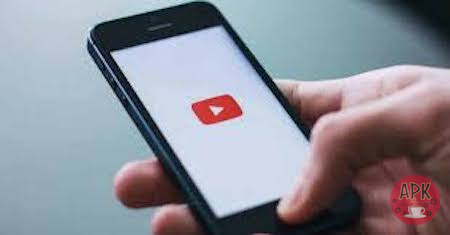 Best apps to download YouTube videos – Top 5 video downloader apk
>>HOW TO DOWNLOAD VIDEOS FROM TWITTER – COMPLETE GUIDE
Unless you've been living under a rock for some time now you've probably noticed there are quite a few apps to download YouTube videos doing the rounds these days. So many, in fact, that it can be something of a mission to decide which one is best to use.
When you're looking for the best app to download YouTube videos on Android, there are a few important things to consider. First, is the quality of the download – this varies across different video downloader apk software. Second, is how many other sites you want to download from – not all video downloader apps are limited to just YouTube, some can download videos from Facebook, Daily Motion, Instagram and many more. Finally, it's worth finding a professionally designed app to download videos free of charge – there are so many free options that paying for one is a rookie error.
Once you've considered these essential points, you'll naturally type something into Google like: "video downloader apk free download" and you'll be met with hundreds of different options. Most of these aren't worth consideration, so to save you time and effort we've compiled a list of our favourite apps to download YouTube videos on Android. Have a read through, consider the features on each one, and make your informed decision to find the best app for your needs.
The Best YouTube video download apps on Android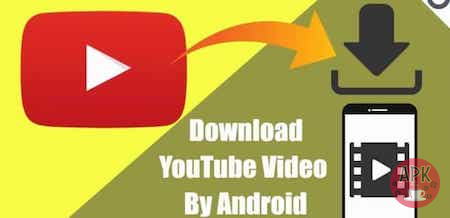 There are estimated to be around 5 billion hours of video on YouTube – being watched by 1.3 billion people. Those are pretty insane numbers. Of that, hundreds of millions of hours of music have been uploaded onto the world's most popular video streaming platform.
Downloading videos from YouTube became popular for the most part because people wanted to download audio files onto their iPod (when those were still a thing). Nowadays, people can get music in much easier ways, but the demand for downloading videos has become huge.
So, without further ado, here's our list of the five best YouTube video downloader apps for Android.
SnapTube: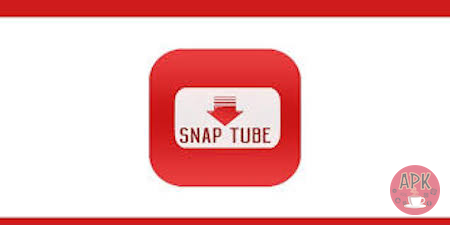 One of the internet's favourite and most trusted video downloaders, SnapTube has more than 40 million users and isn't just limited to downloading YouTube videos. With SnapTube you can download videos from just about every corner of the web, including Facebook, Daily Motion, Vimeo and more, all in just one click. Simples.
The app has a very user-friendly interface where you select a popular video streaming website, search for a video and then click download. It can support several downloads at once and runs quickly and smoothly in the background of your device so you can carry on doing other tasks while it's working. As if that wasn't enough to make this awesome app stand out, you can also download videos in up to 4K ultra-HD quality meaning you can have the ultimate viewing experience even when you're not online.
SnapTube is a free video downloading app, but it does contain ads. When you consider all the great features it holds, this is not much of a downside, rather just a necessary way for the developers to make money the service they're providing.
>>Download Snaptube for mobile android
Best features: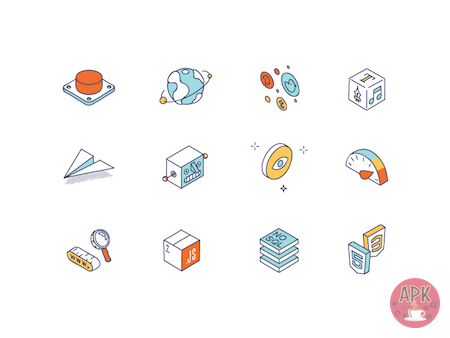 Smooth interface: Very easy to use and looks great on your smartphone, this saves you time and confusion and makes using SnapTube all the more pleasurable.
Ultra high-quality: Download videos in a range of different qualities, including up to 4K ultra-HD. You can also select the audio quality. This feature isn't just useful for making sure the video looks as good as possible, but also allows you to manage your downloads more carefully based on how much available space you have on your device.
MP3 downloads: If you're just looking to download music then you can convert any video audio file into MP3 store it directly in your files as well as on the app.
VidMate: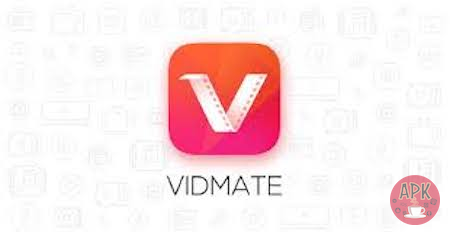 Arguably the most popular app for downloading video and audio files, VidMate takes the concept to a whole new level by allowing you to watch live TV channels as well as download videos and MP3. In fact, VidMate is our favourite YouTube video downloader app for Android – and this doesn't seem to be just our opinion: The app has been downloaded more than 500 million times in the last five years. That level of trust and popularity only points to one thing – VidMate is probably the ultimate free video downloader app.
When downloading YouTube videos from VidMate, you can select the quality of the resolution and audio – so long as it doesn't exceed that of the original upload, and similarly to SnapTube, you can download multiple videos at once.
Alongside this, you can stream more than 200 of the world's most popular live TV channels directly from the app, meaning you'll never miss another episode of your favourite TV show again. VidMate is like a video guru, allowing you to download more or less any video file from the internet – including movies. You don't even need to leave the app to do all of this, just its in-built browser to save processing power.
If you haven't tried VidMate yet then we recommend you try it out before the others – its reputation precedes it, and frankly its features cement it.
Juicy bits: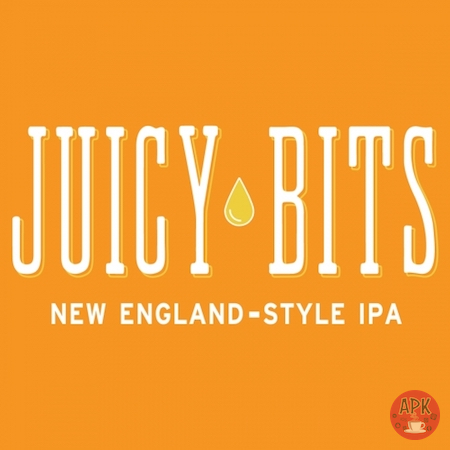 Trusted: With such a large chunk of humans alive today having downloaded it we can only assume that it's safe to use – this should always be a consideration when downloading any app.
Watch live TV: There aren't many apps laid out so nicely that allow you to watch your favourite TV channels. VidMate's effortlessly smooth interface makes this as straightforward as it can be.
Download anything: Well, almost anything. VidMate really doesn't seem to have much of a limit on what you can download with it – movies, YouTube videos, Facebook videos, and just about everything else videos. You can also convert videos to MP3 format.
Videoder: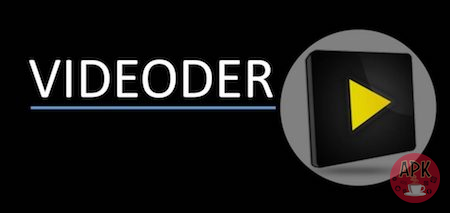 This free Youtube video download apk for Android is a powerful ally to have on your phone. It features many of the same features as its cousins on the market, but still maintains its own unique look and gimmicks. If you're looking for a super-fast video downloader app with a very user-friendly interface then this might just be the one for you.
Videoder isn't available on Google Play Store (much the same as every app on this list), this is because these apps can in theory be used to download videos that are copyright protected from YouTube, which is owned by Google. They take this very seriously and thus block any app from the Play Store which could make it possible to sneak around their tight rules. Once you've downloaded the free version of the app you can install a premium add-on which is available on Play Store – this doesn't change any of the features on the downloader app, instead, it just removes ads. Still, this technically makes it one of the YouTube downloaders most recognised by Google. Oh, the irony.
The main difference with Videoder is that you can customise the interface with different themes, including 'night mode' giving it more of a sense of personality. The app also allows super-fast downloads from a wide range of websites.
Best bits:
Personalised skin: Make the app suit your own style with custom skins and different modes to suit the lighting you're in.
Fast downloads: This app can certainly preach its download speeds, something which puts it close to the top of the pyramid when it comes to downloader apps.
Get rid of ads: The premium version is a one-off payment and means you'll never have to put up with ads again. This is useful for people who, well, just can't stand ads.
KeepVid:

KeepVid is one of the most popular YouTube video download apps available today, and for good reason. The app allows you to download any video from 27 popular hosting sites, completely free. The sites that you can download from are displayed as logos on the homepage of the app, making it easy to navigate between them all, rather than just sticking to YouTube (although that's what most users tend to do anyway).
KeepVid works in a fairly similar way to Videoder – it's completely free to use but contains ads, which can be removed with the one-off purchase of the premium. Personally, we don't feel these ads get in the way of the user experience, but some people might think otherwise, either way, it's nice to have the option to remove them.
What really sets KeepVid apart is that it's the fastest YouTube download app we've tried so far – which is ultimately the most important factor when using apps like these. Videos download effortlessly in the background and you can download multiple files at once.
On top of this, you can convert videos into MP3 format without any external plug-in – a feature that most YouTube video downloader apks lack. Video downloads can go up to 4K ultra-HD and are stored in the app as well as in your devices files.
>>Download keepvid apk for mobile free
The goods:
In-built MP3 converter: Turn videos into MP3 files to listen to while you're on the go without having to download and install and extra plugin. Easy music without the hassle!
Simple interface: All the best options to download videos are right in front of you and it's not overwhelming at all. This opens up more options for you, and encourages you to check out new video streaming sites (if you want to).
Ultra-fast downloads: 2…1… Done. Have your videos and MP3 files finished in no time. KeepVid is one of the fastest apps of its kind on the market.
4K Video Downloader: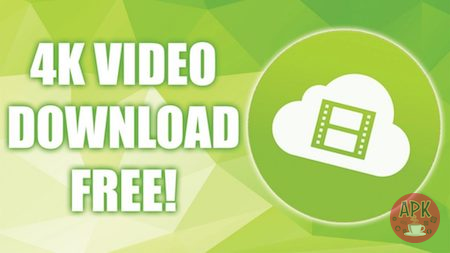 As if the clue wasn't in the name with this one… But no really, this is a superb app for downloading YouTube videos – don't let the fact that it's the last entry on our list fool you into believing that it's in any way inferior to the others. 4K Video Download quite obviously lets you download videos in up-to 4K ultra-HD qualtiy, as well as in high-quality audio, but this is just the tip of the ice-berg of features that it possesses.
The app also supports 3D videos and 360 degree videos, making it one of the most versatile YouTube downloaders available. It's also highly customisable and keeps everything under one roof so you don't have to install any plugins to gain access to extra features.
You can download playlists in one go with up to 24 videos in them, and covert any video into MP3 format directly from the app. You can also buy a 'key' for US$7.99 which allows you to download bigger playlists at faster speeds – although for most users this won't be necessary as the free version has everything you could possibly need.
The positives: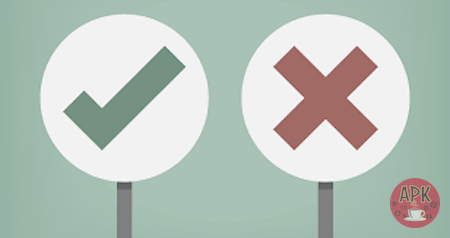 Download entire playlists: Leave the app to do the work in the background while you download multiple videos at once.
Versatile: Download 3D and 360 degree videos, and just about anything else with this app, giving you all the conetent you need while you're offline.
Customisable: Change the skin to suit your personality best, or tweak around in the settings to allow you to download multiple streams of a video at once – making for faster download time (this comes with the increased risk of YouTube catching on and blocking you IP address, so be careful).