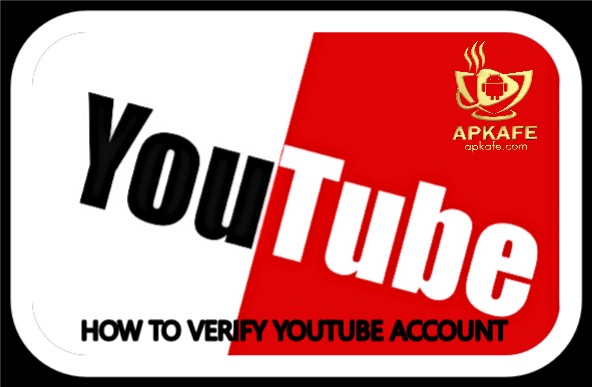 It's necessarily important to verify your Youtube account when you have serious intention to build your own channel. By doing this, you can have the access to advanced features, such as uploading videos longer than 15 minutes, adding custom thumbnails, livestream, appealing Content ID claims, etc. In this article, we will instruct you the clear steps to verify Youtube account.
You may want to know more about Youtube video downloader apps
Verify Youtube account with email to sign in
First of all, if you want to sign in and start your account, you need to verify it with email. Here is the steps.
Step 1. Visit the email confirmation page to send a confirmation email to your email address.
Step 2. Check your email and locate the confirmation email (subject: "Google Email Verification")
Step 3. Click on the confirmation link provided in the email to verify your email on YouTube. If you cannot click on the link, select it, copy it and paste it into the address bar to physically go to the link and verify your email.
Verify Youtube account to have advanced features
Step 1. Launch and sign in to Youtube
Step 2. Click at your profile picture > Tap the gear icon (Youtube settings)
Step 3. A new window will appear. From here, click View additional features.
Step 4. Then, click Verify.
Step 5. From here, select your country and the way you receive the verification code (phone call or text message).
Step 6. If you choose Phone Call, make sure you have your phone nearby to ready answer. Meanwhile, with Text message, you need to type your phone number in the box below. After that, click Submit.
Step 7. Enter the code and click Submit.
Congratulations! Now, you just verify Youtube account.
What if I don't receive a verification code?
Normally, when you verify Youtube account, you should get the code immediately. If you haven't, you can request a new code. It might be of some reasons below
Some countries/regions and carriers don't support text messages from Google. Then, you can try the voice call option, or use a different phone number.
There are too many accounts with the same phone number. If you see the error message, "This phone number has already created the maximum number of accounts," you'll have to use a different number.
Text message delivery can be delayed. Delays can happen in densely populated areas, or if your carrier's infrastructure isn't well maintained.
Now, you know how to verify Youtube account to achieve the advanced features of the app. If you have further question, just leave a comment below and we will do our best to help you. Thank you for reading!
Read more